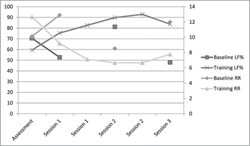 For biofeedback clinicians, this team approach to care increases access to the patient, raises the consistency of therapy, and allows more immediate impact...
Lawrence, KS (PRWEB) November 25, 2014
Biofeedback—Children experiencing pain from conditions ranging from asthma to trauma can benefit from the use of biofeedback. A new focus on interdisciplinary medical care is integrating biofeedback with other forms of care. As health professionals collaborate for optimal patient care and outcomes, both advantages and disadvantages appear for biofeedback clinicians.
In this issue of Biofeedback, an article explores the integration of biofeedback within the larger treatment of pediatric pain. Biofeedback services in pediatric pain are described and three case studies illustrate issues that arise in interprofessional care. Biofeedback can play an effective role in combination with other therapies, although it can be difficult to isolate its influence as one part of a medical treatment plan.
An integrated inpatient pediatric pain program has been designed in one clinic to treat children with chronic conditions, including complex regional pain syndrome, daily headache, and fibromyalgia. A typical program involves 3 weeks of treatment, in both individual and group settings, and incorporates biofeedback along with rehabilitation therapies, behavioral health services, medical subspecialty care, alternative therapies, and school. Biofeedback enhances the teaching of self-regulation skills and motor control. This program has shown clinically significant changes in the lives of patients.
A hospital outpatient pain program treats pediatric headache, post-concussion syndrome, and chronic pain. A pediatric neurologist evaluates the patient's medical needs and develops a treatment plan. This can include biofeedback, physiotherapy, occupational therapy, social work, and psychology. Patients learn to control breathing, heart rate variability, and temperature as stress recovery techniques to help them cope with or avoid pain.
For biofeedback clinicians, this team approach to care increases access to the patient, raises the consistency of therapy, and allows more immediate impact—knowledge gained from a biofeedback session can be incorporated into a physical therapy session the same day. Ongoing communication among team members can ensure that biofeedback supports the larger, unified aims of the program.
Integration also poses obstacles, including scheduling a patient around multiple providers, difficulties offering individualized biofeedback treatment protocols, and issues of reimbursement. However, the development of interprofessional care teams provides the opportunity to expand and strengthen the field of psychophysiology and biofeedback.
Full text of the article, "Applied Biofeedback in Pediatric Pain," Biofeedback, Vol. 42, No. 3, 2014, is available at http://www.aapb-biofeedback.com/doi/full/10.5298/1081-5937-42.3.01.
###
About Biofeedback
Biofeedback is published four times per year and distributed by the Association for Applied Psychophysiology and Biofeedback. AAPB's mission is to advance the development, dissemination, and utilization of knowledge about applied psychophysiology and biofeedback to improve health and the quality of life through research, education, and practice. For more information about the association, see http://www.aapb.org.