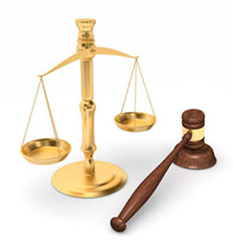 St. Louis, Missouri (PRWEB) May 08, 2014
A long awaited settlement of approximately 22,000 transvaginal mesh lawsuits was recently announced, in the Endo International Plc./American Medical Systems Pelvic Repair System Litigation (Southern District of West Virginia, MDL No. 2325). According to Reuters*, each plantiff will receive roughly $38,000 in the American Medical Systems mesh lawsuit settlement. This $830 million settlement is in addition to $54.5 million paid last year by the company to settle on undisclosed number of cases. A recent survey of transvaginal mesh lawyers by 247LawsuitNews.com places the median contingency fee for mesh lawsuits at 33% which would result in an average payout of just over $25,000 to each of the women having filed a mesh lawsuit.
Surgical mesh was used to treat pelvic organ prolapse by surgically implanting it transvaginally to strengthen and stabilize sagging pelvic mesh muscles. Tens of thousands of women filed lawsuits against makers of pelvic mesh, alleging that erosion of the surgical mesh resulted in serious health problems including debilitating pain, bleeding, organ damage, urinary problems and recurrent prolapse. According to the Reuters article, the FDA first notified pelvic mesh manufacturers about reports of problems in 2008.
The American Medical Systems, Inc. Pelvic Repair System Products Liability Litigation is not a class action lawsuit, but instead a Multi-District Litigation in which case are consolidated in Federal court. Settlement amounts in Multi- District Litigation are typically much higher than in class action lawsuits. Even though settlements are being reached in pelvic mesh lawsuits, women who have experienced health problems after having mesh transvaginally implanted may still file a lawsuit and participate in the mesh settlement.
About 247LawsuitNews.com
247LawsuitNews.com is a leading publisher of large consumer lawsuit news and information from the attorneys and law firms handling these national litigations. The 247LawsuitNews.com website provides current information on pharmaceutical and medical device lawsuits, such as pelvic mesh, DePuy ASR hip replacement systems, Actos, Pradaxa, Risperdal, antidepressant birth defects and others. Visit http://www.247lawsuitnews.com for more information.

reuters.com/article/2014/04/30/endo-mesh-settlement-idUSL2N0NM2V820140430