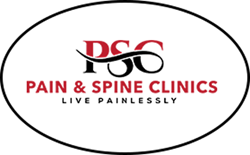 The spinal cord stimulator implants for pelvic pain have been truly life changing for long term relief!
Phoenix, Arizona (PRWEB) February 07, 2017
Pain and Spine Clinics is now offering a revolutionary, effective pelvic pain treatment that has been very effective for chronic pain. The newest spinal cord stimulator implants are relieving pelvic pain due to all types of chronic conditions. Call (480) 565-PAIN for more information and scheduling.
Chronic pelvic pain may be disabling and prevent individuals from working, caring for one's children or participating in recreational activities. Conditions such as endometriosis, PID, fibroids, scar tissue and cysts may cause daily pain that has either failed surgery or is not a candidate.
Currently, treatment for pelvic pain often includes opioids. These have significant side effects and potential for addiction. The spinal cord stimulator implant is an outpatient procedure that has over 200 programming options, which is effective if the relief starts to dissipate.
Most major insurances cover the implants, including Medicare, and the outcome is often a significantly reduced need for opiate medication. In addition, patients often are able to get back to work and desired daily activities.
The procedures are performed by a Board Certified pain specialist, Dr. Ramin Abbasian, who is fellowship trained and highly respected. To schedule a consultation with a top pelvic pain specialist in Phoenix, call (480) 565- PAIN.