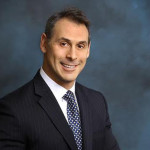 Chronic pelvic pain is a common problem that has distressing effects on quality of life. Recognizing and treating the problem as a disorder of the nervous system can alleviate years of suffering and restore the patient's health.
Edison, NJ (PRWEB) March 10, 2016
It's not unusual for patients seeking relief from chronic pelvic pain to undergo multiple tests seeking a definitive diagnosis and multiple treatments before finding one that helps. "There are two basic ways of treating chronic pelvic pain," says interventional pain specialist Dr. Douglas Spiel. "First, we try to determine the cause of the pain. If a specific cause is identified, it is treated appropriately. If we determine that there is no identifiable cause, we treat the pain itself as a condition. Some patients also find that even after being treated for a specific condition, the pain persists; we can treat them as well."
Many of these patients are not suffering from pain that is centered in a specific organ, but is generated by a malfunctioning nervous system that has become "up-regulated," meaning that sensations of pain are intensified and prevented from subsiding. The Intellicath™, Dr. Spiel's breakthrough treatment "down-regulates" the nervous system to interrupt the transmission of pain signals and calm the nerves that are causing pain.
"Patients who are suffering from pain with multiple diagnoses have often been through a whole range of treatments looking for relief," says Dr. Spiel. "They range from over-the-counter pain relievers to physical therapy to acupuncture and even counseling to help them learn to live with the pain. Some of these are successful; some are successful for a time and then the pain returns; some patients never find relief."
There are several procedures designed to interrupt nerve transmission to relieve pelvic pain:

Pudendal nerve block: The pudendal nerve controls most of the sensations of the lower central pelvic area and can be damaged in several ways, including by prolonged vaginal childbirth. A pudendal nerve block administers anesthetic to numb the area and prevent pain signals from reaching the brain.
Spinal cord stimulation: Applying a small amount of electrical current through a tiny device implanted near the involved nerve blocks the pain signal.
"These procedures may be helpful, at least temporarily," says Dr. Spiel, "but a nerve block works by numbing the pain, not relieving it and spinal cord stimulation requires implanting an electrical device, which isn't always an acceptable alternative. Our Intellicath™ procedure works by resetting the nervous system to relieve the pain, not just mask it." Intellicath™ is a specialized, implanted medical catheter (tubing) that delivers a small amount of anesthetic that calms the nerves. After 7 to 10 days, the Intellicath™ is removed, the nervous system has been "rebooted" and the patient achieves long-lasting or permanent relief.
"Chronic pelvic pain is a common problem that has distressing effects on quality of life," Dr. Spiel concludes. "Recognizing and treating the problem as a disorder of the nervous system can alleviate years of suffering and restore the patient's health and well-being."