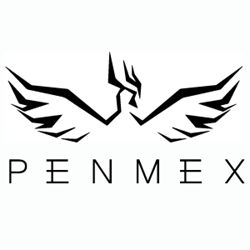 At Penmex they pride themselves on having a strong company culture where they offer rewards and incentives to their contractors
(PRWEB) August 17, 2016
The business trip bonanza has been planned for a number of weeks and there has been a lot of strategy meetings to ensure that the three campaigns maximise this opportunity. Previous business trips have proven to be extremely successful as they provide the opportunity to operate in a new market with a fresh consumer base. With the added element of competition, Penmex are confident that the business trip bonanza will result in the firm achieving a record-breaking number of sales.
About Penmex: http://penmex.co.uk/#about
For entrepreneur and business owner, Kirsty Pennal, one of her main objectives for the firm is growth. Over the next twelve months, Penmex have their sights set on becoming a market leader in the UK and adding to their ever-growing client portfolio. Once the firm have secured their position and market presence in the UK, they plan to make Penmex International, moving into America and Australia. Kirsty Pennal hopes to see the international expansion happen in the first half of 2017.
To introduce the competition element, there will be daily prizes for the top performers including; a supercar driving experience, a helicopter tour with prosecco, a horse riding trek for two, an Amsterdam mini cruise and a spa day. Managing Director Kirsty Pennal has also set out an office sales goal for the week and if the goal is met, there will be a massive Hawaiian themed party to celebrate.
At Penmex they pride themselves on having a strong company culture where they offer rewards and incentives to their contractors. "It's important to me that we recognise people when they consistently perform at a high level and that we reward them for that," said Managing Director at Penmex, Kirsty Pennal.
At Penmex they specialise in below-line customer acquisition through cost-effective, measurable and tailor-made marketing solutions. They put the personal touch into every campaign they develop. They increase market share and raise brand awareness for their clients through Business-to-Business and Business-to-Consumer promotional marketing and sales campaigns. The firm has high hopes for the business trip bonanza and they are confident that the firm's current sales record will be broken.