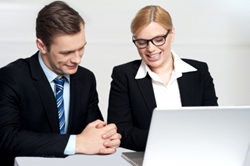 The plan alternatives that are showcased in our video include ways to transform a typical IRA or 401K account into a 12% or higher return annually
San Jose, CA (PRWEB) January 26, 2015
Adults who have a pension plan that is used to build retirement wealth in the U.S. could benefit from new information supplied at the JWB website online. Pension plan alternatives for 2015 are now discussed for working adults at http://www.jwbrealestatecapital.com/financing-rental-properties-with-an-ira.
The focus of video and accompanying textual content supplied by the JWB company this year is income building through the real estate market. Because most pension plans are tied to stock market investments, losses can be one of the factors to figure into a long-term investing strategy.
"The plan alternatives that are showcased in our video include ways to transform a typical IRA or 401K account into a 12% or higher return annually," said one JWB source.
The real estate industry is one of the areas that some investors watch closely annually due to the ROI that is achievable. The JWB company made positive changes to its investment portfolio over the past 24 months and now features choices of new construction homes or renovated investment properties for use as real estate investments.
"We work with adults who are seeking non-stock market income building strategies and who seek an increase in annual earnings," said the source.
The JWB company has created its open portal for investors to access who have an interest in owning a managed rental home in the U.S. Adults can now keep up with new content that is posted in the blog section at http://jwbrealestatecapital.com/blog on the company homepage.
About JWB Real Estate Capital
The JWB Real Estate Capital company has created one of the first national investing programs for adults who want to own rental homes without taking risks. The company expanded its programs in 2012 and is now one of the largest owners of turnkey homes for sale. The JWB Real Estate Capital company has created new income opportunities for clients in 2015 and is now explaining these options in new web accessible content.