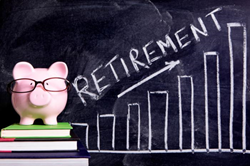 The UK pensions industry now has most pensioners and retirees on tenterhooks.
London, UK (PRWEB UK) 5 May 2014
A recent BBC article has suggested that Chancellor George Osborne, whose latest Budget announcements were well received by most pension-age parties, may be making a U-turn. The one aspect that left doubt in the minds of many was his promise of free one-to-one advice, designed to ensure retirement remains as secure as possible for British pensioner confused about their options.
When addressing the parliamentary Works and Pensions Select Committee, pensions Minister Steve Webb has stated that the pension advice retirees receive will be "basic … fairly rudimentary … fairly general … fairly broad … but enough to get people to the starting gate", adding "We're not expecting someone to have a post doctorate in financial education to deliver this guidance guarantee."
Eradicating the need to buy an annuity and affording pensioners' access to their entire retirement funds was enough to cause something of a widespread panic in itself. Now, with £20bn designated to launch the initiative and nationwide distribution of said pension advice, fears that are perhaps well-founded are starting to surface once more.
David Retikin, Director of Operations at leading international pensions and retirement specialist Pryce Warner International Group offered further professional insight into the situation:
"Osborne has massively impacted the worldwide pension and retirement planning arena. Casual savers were happy to benefit from the changes he's introduced, whilst more practised investors have been left to cautiously wait for clarity. The UK pensions industry now has most pensioners and retirees on tenterhooks, hopeful that their current retirement plan hasn't come unstuck."
As well as any face-to-face consultation, dedicated online sources and hard copy papers will offer further guidance and support. But this surely isn't the mews that a majority of the older generation wanted to hear. With their retirement potentially jeopardised, it should prove interesting to see just how this development pans out and just how affected pensioners will react to the empty promises.
Despite the involvement of professionals such as Citizens Advice Bureau, the Money Advice Service and the Pensions Advisory Service, few people see this promise of pension advice as viable, economically or otherwise. The government is yet to confirm final details of exactly what advice will be offered and just who might provide it.
Sceptical pensioners still have the option of privately sourcing their answers from reputable and reliable retirement specialists, but given the fact that many are frail or infirm, some could succumb to retirement fund unlocking scams. The entire situation could result in a regulatory faux pas that undermines the words and wisdom of both Osborne and Webb.