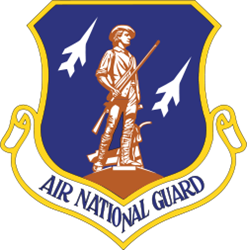 It's a rapid and thorough system for getting information out to the base population quickly and efficiently, said Senior Master Sergeant Rick Larson, 114 Fighter Wing Emergency Manager.
Chatham, NJ (PRWEB) January 16, 2014
Desktop Alert Inc., the industry leader in 'less than one minute' network-centric mass warning notification systems (MWNS) to military, government, healthcare, higher education and industrial organizations, today announced that its Microsoft Windows® .Net based emergency communication platform has been identified as a best practice system by the Joint Staff Integrated Vulnerability Assessment (JSIVA).
"It's a rapid and thorough system for getting information out to the base population quickly and efficiently," said Senior Master Sergeant Rick Larson, 114 Fighter Wing Emergency Manager. The system also interfaces with existing alert beacons and situational awareness monitors. It will eventually tie into the base Giant Voice PA system. Larson said the Desktop ALERT system has been running at Joe Foss Field for the past year and a half….and it couldn't be working out much better. "We've received a benchmark for how we've integrated warning systems from the Pentagon," referring to a recent visit from a DoD evaluation team.
Development of such systems were underway following 9/11, and the Fort Hood active shooter incident hastened the DoD to have full implementation standards. "We use it on a daily basis," said Larson. "It's used whenever there is a threat to our personnel, mission and equipment."
Desktop Alert is the IP-based mass notification system selected and in use by Fort Hood (reference: http://www.prweb.com/releases/desktopalert/forthood/prweb4567424.htm).
"We are pleased with this honorable recognition by the Pentagon. The JSIVA rating at the Air National Guard is a strong statement to our Army National Guard and Air National Guard customer base: Use the system. It works," said Howard Ryan, CEO and Founder, Desktop Alert Inc.
Merit:
The product meets or exceeds the DOD regulatory guidelines as set forth in the following: SECDEF Memo DTG 18 Aug 2010.
Subject:
Final Recommendations of the Ft. Hood Follow-on Review
Recommendation 4.4: Implement Mass Notification Warning Systems DoDI 6055.17 DoD Installation Emergency Management (IEM) Program DoDI 2000.18 DoD Installation Chemical, Biological, Radiological, Nuclear and High-Yield Explosive Emergency Response Guidelines DoDD 2000.12 DoD Anti-terrorism/Force Protection Program DoDI 2000.16 DoD Anti-terrorism Standards Title 29, Code of Federal Regulations AR 525-27.
The alerts appear as pre-defined or on-the-fly highly intrusive computer screen alerts which force immediate attention to end-users receiving the message with instructions for the action(s) to be taken. A video, audio, image and/or verbal alerts automatically sound/appear over the computer's monitor and speakers. Alerts are delivered across the enterprise in seconds, NOT MINUTES. Latency-based information can be highly dangerous to the mission.
Desktop Alerts unrivaled alert delivery speed and low bandwidth technology insures that actionable-intelligence is merely seconds away from end-users. The speed and efficiency of critical notification to end-users ultimately results in the success or failure of the mission. To that end Desktop Alert has proven it's mass notification platform as the fastest Department Of Defense alert delivery system hands-down.
About Desktop Alert: http://www.desktopalert.net
Worldwide U.S. military organizations such as the U.S. National Guard, the U.S. Air Force Academy, the U.S. Military Academy at West Point, Multi-National Forces in Iraq, the U.S. Air Force, and The U.S. Army now utilize the Desktop Alert total mass notification platform daily for their organization's emergency communication requirements. Desktop Alert can contact thousands of computer users at their desktop and require them to click to confirm receipt of the message flashed on their screen. Those not verified can then be listed on a report and/or sent as a "Target Package" to be automatically contacted by other means such as email, SMS, phone calls and other devices.