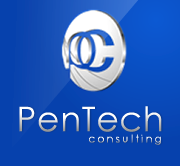 PenTech Consulting is the first SEO company in Connecticut to accept bitcoins.
(PRWEB) November 02, 2014
SEO by its very nature relies on companies staying up to date with the latest changes and trends in technology, so it only makes sense that they should be among the first to accept bitcoins. The Connecticut based SEO company PenTech Consulting has marked itself out as a trailblazer and leader in the industry by doing just that.
Paying for SEO with bitcoins will make transactions faster, safer and free of charges. Todd Ramos, owner of PenTech commented, "If you are into bitcoin mining, then you can even 'make your own money' and invest that into your internet marketing." Bitcoins can be managed by software and the crypto currency is slowly getting acceptance in mainstream business circles. PenTech is the first major SEO Company operating in Connecticut to make this move and one of a growing number of companies globally to embrace this new form of currency. The international nature of Bitcoins also opens up these services to more businesses around the world, breaking down even more barriers and bringing us all even closer.
PenTech Consulting also provides a range of other services including PPC campaign creation and management, Social Media Marketing, copywriting, web based app development, CMS, web development and more – all of which can now be ordered using bitcoins.
Media Contact Details:
Name: Todd Ramos
Company: PenTech Consulting
Email: todd(dot)ramos(at)pentechconsulting(dot)com
Phone Number: 203-490-5725
Address: 840 Boston Post Road, West Haven, CT 06516
Social Presence:
Facebook: facebook.com/pages/Pentech-Consulting/454612534559117
Twitter: twitter.com/PenTechConsult