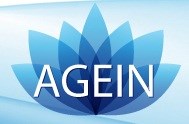 While many like the idea of indoor tanning beds because it gives them a healthy glow, especially during the dark days of winter.
Boston, MA (PRWEB) February 20, 2014
Agein.com, the Internet's premier anti-aging web site focusing on anti-aging tips, news, and advice from some of the foremost experts in the industry, is releasing its expert opinion on a recent survey showing people continue to use tanning beds despite the known risks.
Researchers out of Bowling Green State University are trying to determine whether tanning should be classified as an addiction. Of the 533 people in the study, 31% met the criteria for tanning dependence and 12% for problematic tanning. The researchers have suggested that some people who engage in excessive tanning might suffer from obsessive-compulsive (OCD) and body dysmorphic disorders (BDD). (Source: "Addicted to tanning? People keep tanning despite known risks," ScienceDaily.com, February 19, 2014; http://www.sciencedaily.com/releases/2014/02/140219102230.htm.)
The anti-aging experts at Agein.com understand that the authors of the study are not saying that tanning is an addiction, but that further research should be conducted to ascertain why some people tan excessively despite knowing the long-term damage it can cause.
According to the Centers for Disease Control and Prevention, people who begin tanning before the age of 35 have a 75% increased risk of developing melanoma, the deadliest form of skin caner. Melanoma is also the most fatal form of cancer for younger women ages 25 to 29. Using tanning beds also increases the risk of wrinkles and eye damage and changes skin texture. (Source: "Skin Cancer," Centers for Disease Control and Prevention web site, February 19, 2014; http://www.cdc.gov/cancer/skin/basic_info/indoor_tanning.htm.)
"While many like the idea of indoor tanning beds because it gives them a healthy glow, especially during the dark days of winter," says Dr. Kevin J. McLaughlin, Agein.com's Anti-Aging Expert. "However, overexposure can lead to long-term health effects on the skin, eyes, and immune system,"
Overall in the U.S. today, more than 35% of adults report using a tanning bed, along with 59% of college students and 17% of teens. On top of that, it's reported that 32% of twelfth-grade girls have used a tanning bed. While six states, including California, Illinois, Nevada, and Texas, have banned indoor tanning for people under age 18, many other states are considering banning the practice for teens. (Source: Szabo, L., "Tanning beds used by more than a third, study finds," USA Today web site, January 31, 2014; http://www.usatoday.com/story/news/nation/2014/01/29/indoor-tanning-increase/5028431/.)
"Everyone likes to look good and feel healthy; but that can come at a cost. While tans look nice, there's too much evidence showing the short-term benefits do not outweigh the long-term risks," Dr. McLaughlin notes. "For those not comfortable in their own skin, there's nothing wrong with reaching for a spray-on tan or bronzer. On top of that, be sure to add a moisturizer to your daily personal care routine."
For the healthiest looking skin, Dr. McLaughlin recommends using an anti-wrinkle cream that includes Alpine rose plant stem cell extract to reduce visibility of wrinkles and peptides, such as Matrixyl 3000 to stimulate the production of collagen and Argireline to reduce the appearance of expression lines.
About Agein.com: The company's goal is to inspire and coach readers to adapt an anti-aging lifestyle that suits their individual needs. Its anti-aging experts offer education on diet, fitness, and skin care and how all of these areas affect the way people look and feel. Agein.com also provides information on all of the latest advances in anti-aging research, the hottest anti-aging trends in Hollywood, and beauty tips. Agein.com will equip readers with all of the tools they need to make the right anti-aging lifestyle choices. To learn more about Agein Corporation, visit the company's web site at http://www.Agein.com.