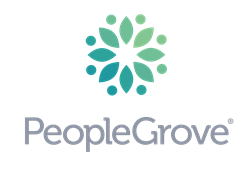 "We are humbled to join the ranks of visionary organizations that are transforming human connection in the modern, digital age," said Adam Saven, co-founder and CEO of PeopleGrove.
SAN FRANCISCO (PRWEB) August 12, 2020
PeopleGrove, a SaaS platform provider of highly engaging virtual communities for university students and alumni, today announces it is being recognized by Inc. magazine as one of the fastest growing private companies in America. Ranking 112 on the 2020 Inc. 5000 list, this elite acknowledgment arrives in the same year that PeopleGrove's co-founders were recognized as top young entrepreneurs on the Forbes 30 Under 30 list.
"We are humbled to join the ranks of visionary organizations that are transforming human connection in the modern, digital age," said Adam Saven, co-founder and CEO of PeopleGrove. "We sincerely thank Inc. for recognizing PeopleGrove as a company to watch. We also extend our gratitude to our partner institutions who join us in advocating for mentorship and the alumni networks' ability to create career opportunities."
As students and graduates face an uncertain future for their education in a weakened economy, there's urgent need for PeopleGrove's virtual and innovative solutions to strengthen workforce pathways.
"It has been impressive to watch PeopleGrove become a leading technology partner in higher education," said Jeff Minhas, Executive Director of Alumni Relations, University of California, Irvine. "They've shown strategic vision while executing quickly to support institutions like ours. The recent launch of BridgesAlliance demonstrates PeopleGrove's commitment to innovation."
The 2020 Inc. 5000 achieved an incredible three-year average growth of over 500 percent and a median rate of 165 percent, during a stretch when the economy grew just 15 percent. The Inc. 5000's aggregate revenue was $209 billion in 2019, accounting for over 1 million jobs over the past three years.
Complete results of the Inc. 5000, including company profiles and an interactive database that can be sorted by industry, region, and other criteria, can be found at http://www.inc.com/inc5000. PeopleGrove and the top-ranking 500 companies will be featured in the September issue of Inc., available on newsstands August 12.
"The companies on this year's Inc. 5000 come from nearly every realm of business," says Inc. editor-in-chief Scott Omelianuk. "From health and software to media and hospitality, the 2020 list proves that no matter the sector, incredible growth is based on the foundations of tenacity and opportunism."
To learn more about PeopleGrove and its vision for higher education, visit peoplegrove.com.
About PeopleGrove
PeopleGrove connects every student and all alumni with the network and resources they need to realize their full potential before, during, and after their time in college. Founded in 2015, PeopleGrove works with over 250 institutions worldwide, including Stanford University, the University of Michigan, Wellesley College and University of Maryland Global Campus. PeopleGrove is the recipient of prestigious industry accolades, including the Inc. 5000 list of fastest-growing companies and the Forbes 30 Under 30 list of young entrepreneurs. Headquartered in San Francisco, PeopleGrove is backed by Reach Capital, and other leading capital partners. To learn more about how PeopleGrove is working to ensure all students and professionals have access to the community and connections needed to succeed, visit peoplegrove.com.
More about Inc. and the Inc. 5000
Methodology
The 2020 Inc. 5000 is ranked according to percentage revenue growth when comparing 2016 and 2019. To qualify, companies must have been founded and generating revenue by March 31, 2016. They had to be U.S.-based, privately held, for profit, and independent—not subsidiaries or divisions of other companies—as of December 31, 2019. (Since then, a number of companies on the list have gone public or been acquired.) The minimum revenue required for 2016 is $100,000; the minimum for 2019 is $2 million. As always, Inc. reserves the right to decline applicants for subjective reasons. Companies on the Inc. 500 are featured in Inc.'s September issue. They represent the top tier of the Inc. 5000, which can be found at http://www.inc.com/inc5000.
About Inc. Media
The world's most trusted business-media brand, Inc. offers entrepreneurs the knowledge, tools, connections, and community to build great companies. Its award-winning multiplatform content reaches more than 50 million people each month across a variety of channels including websites, newsletters, social media, podcasts, and print. Its prestigious Inc. 5000 list, produced every year since 1982, analyzes company data to recognize the fastest-growing privately held businesses in the United States. The global recognition that comes with inclusion in the 5000 gives the founders of the best businesses an opportunity to engage with an exclusive community of their peers, and the credibility that helps them drive sales and recruit talent. For more information, visit http://www.inc.com.