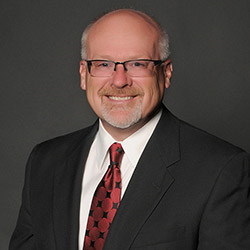 My passion is farms, acreages and income-producing ground
Clive, IA (PRWEB) February 23, 2015
Peoples Company continues to expand in Eastern Iowa with the hire of broker Dennis Petersen and January opening of the agricultural real estate services provider's Cedar Rapids branch office.
The announcement follows the Peoples Company organization's November 2014 acquisition of Dewitt-based Total Realty Co., adding Douglas Yegge and expanding the reach of Peoples Company on behalf of landowners, investors and farm producers operating in Eastern Iowa and Western Illinois. In 2014, The Dirt Dealer Jeffrey T. Obrecht joined the team with an office in Iowa Falls as Peoples Company strengthened its position as a leading land brokerage in Iowa in terms of total market share.
Petersen, an experienced land agent with an emphasis on farmland, acreages, residential sites and home sales, grew up in Benton County driving a combine and tending livestock alongside his father on the family's corn-and-soybean producing farm. He is an active third-generation farmer specializing in acreages, land trusts, deed transfers, lease agreements, estate planning, private sales and land auctions.
"My passion is farms, acreages and income-producing ground," said Petersen, a native of Van Horne. "I strive to stay well-informed and pass along valuable information in regards to either regulations or other factors that must be considered when selling or purchasing a piece of land. My goal is to look and be on alert for ways to increase productivity and revenue on the farm."
Peoples Company Broker and Vice President Andrew Westlake said that the new branch office – combined with Petersen's knowledge, work ethic and dedication to serving landowners and farmers in the region – bolsters Peoples Company's position as a sought-after provider of agricultural real estate solutions in Cedar Rapids, Linn County and other portions of the state.
"Dennis' experience is rooted in building on a sense of hard work and responsibility in the community while dealing fairly in Iowa's eastern corridor for going on 20 years now," Westlake said. "As a farmer himself, Dennis is well versed in leveraging grassroots techniques alongside modern technologies in the pursuit of common goals among our forward-thinking landowner, investor and farm producer clients. He brings a vast amount of knowledge to the farm management side, as well as the land sales process."
Petersen, a past-president of the 700-person strong Cedar Rapids Area Association of REALTORS, has been actively involved in legislative and civic issues that are important to the real estate industry and have the potential to impact consumers. He attended Kirkwood Community College, and over the years has taught continuing education classes on acreages while working closely with city governments on efforts such as flood recovery. With a focus on Linn, Benton, Blackhawk, Buchanan, Cedar, Delaware, Iowa and Johnson counties, Petersen has lived in Cedar Rapids since 2002.
About Peoples Company
Peoples Company is a leading agricultural real estate brokerage and land auction company specializing in land management, land appraisal and land investing services offered in nine Midwest states. Based in Clive, Iowa the company has established key relationships with major institutional investors in the land investment space. It includes a 70-person team that has to access to hedge funds, pension plans and private land funds with combined assets under management of more than $8 billion. The cornerstone of Peoples Company's aggressive marketing efforts is the annual Land Investment Expo, attracting each January more than 600 people to the heart of ag country. The Peoples Company brokerage is licensed to sell real estate in Iowa, Missouri, Illinois, Minnesota, Nebraska, Montana, North Dakota and South Dakota. For more information, visit http://www.PeoplesCompany.com.