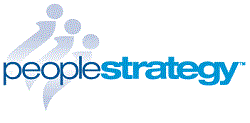 Offering programs such as our Educational Webinar Series differentiates us from our competition and demonstrates our commitment to delivering more than innovative and reliable technology.
Atlanta, GA (PRWEB) July 25, 2013
PeopleStrategy, Inc. a leading Software-as-a-Service (SaaS) provider of versatile Human Capital Management (HCM) solutions, recently launched a series of programs offering Human Resource and payroll professionals the access to educational webinars on relevant and timely topics of interest within their fields. To maximize the value of the learning experience, PeopleStrategy has partnered with independent experts in the HR and payroll industries to help define and deliver the content.
"PeopleStrategy is focused on providing our clients and potential clients with the information, tools and resources necessary to become more efficient and effective on a daily basis," stated Carl Miserendino, Senior Vice President for PeopleStrategy. "This initiative also strengthens our reputation as an industry thought leader and trusted advisor in the HR and payroll markets, which is central to our continued growth and success. We believe offering programs such as the webinar series further separates us from our competition and demonstrates our commitment to delivering value above and beyond our technology."
Below is a schedule of upcoming webinars PeopleStrategy is sponsoring at no cost to attendees.
Delayed But Still Required! Understanding the ACA Employer Mandate Requirements: While employers now have until 2015 to comply with the employer mandate set forth in the Affordable Care Act, they should continue with their preparations. Featuring experienced employee benefits attorney, Larry Grudzien, JD, LLM, this webinar will help employers better understand what they need to have in place in 2014 and beyond. This webinar will be held on Tuesday, August 6, 2013
Heroic HR - How HR Can Become a Strategic Partner: The first of three exciting HR-focused webinars with HR industry veteran, Marc Miller, this session will address how HR can become "admired" and deliver "heroic" information to become a "Strategic Partner" with other business units. This webinar will be held on Thursday, September 12, 2013.
Payroll Pitfalls for Five Key Areas of Payroll: Vicki Lambert, aka The Payroll Advisor, will provide attendees with information on how to avoid common traps involving Travel Pay, Auto Allowances, Regular Rate of Pay, Abandoned Wages and Taxing Prizes, Gifts, Awards and Cell Phones. This webinar will be held on Wednesday, September 18, 2013 and has been approved by the American Payroll Association for one (1) recertification credit.
A full webinar schedule and information on how to register for an upcoming session is available on the company's website at http://www.peoplestrategy.com.
About PeopleStrategy, Inc.
PeopleStrategy is a leading Software-as-a-Service (SaaS) provider of versatile Human Capital Management (HCM) solutions designed to help companies of all sizes successfully perform mission-critical payroll and human resource management functions - in less time, at a lower cost and with fewer resources. Learn more at peoplestrategy.com. For more information please visit our web site at http://www.peoplestrategy.com