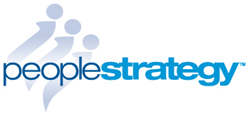 PeopleStrategy not only offers a feature-rich HR application that our customers are demanding but also shares our focus and commitment to client satisfaction with their Clients for Life culture. -- Renita Bess, President of Southland Data Processing
(PRWEB) September 03, 2014
PeopleStrategy, Inc., a leading Software-as-a-Service (SaaS) provider of enterprise Human Capital Management (HCM) solutions, and Southland Data Processing (SDP), an industry-leading payroll service bureau, recently entered into an agreement that will enable SDP to offer clients an enhanced, workflow-driven HR automation platform that streamlines administrative tasks associated with managing the entire employee lifecycle. The partnership will allow SDP to meet the growing demand of employers for integrated payroll/HR for more effective workforce management.
"As a PeopleStrategy strategic partner, we are demonstrating our commitment to provide our customers with reliable and innovative solutions and services that simplify their payroll and HR experience," said Renita J. Bess, President of Southland Data Processing. "PeopleStrategy not only offers a feature-rich HR application that our customers are demanding but also shares our focus and commitment to client satisfaction with their Clients for Life culture. We look forward to a long-lasting, mutually beneficial relationship with PeopleStrategy."
Located in Upland, CA, SDP offers a comprehensive line of payroll services, including full service payroll and tax processing, time & labor management, group benefits & 401(K) services, 'pay-as-you-go workers' compensation insurance and other solutions to help employers manage their most important assets, their people. In 2011, SDP celebrated its 25th year of providing clients with unrivaled performance and personalized attention. Through its partnership with PeopleStrategy, SDP will enhance the products and services it offers clients and continue to set itself apart in the marketplace.
PeopleStrategy provides employers with an enhanced, workflow-driven HR automation platform that strengthens workforce productivity by streamlining administrative tasks including Talent Acquisition, Onboarding, Core HR, Benefits Administration, Workforce Management and Talent Management.
"PeopleStrategy and Southland Data Processing share a common goal to provide clients with the solutions and support they need to be successful," said Steve Manley, Vice President of Channel Sales and Development. ""Together, we can deliver the benefits of automated payroll/HR to a greater number of companies, saving clients valuable time and resources through a powerful, scalable and cost-effective solution that is easy to use and deploy. We are excited about our partnership and anticipate positive results for both companies."