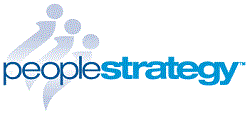 PeopleStrategy is proud to be a Platinum Sponsor of the 2013 IPPA Tax & Operational Excellence Workshop.
Atlanta, GA (PRWEB) October 31, 2013
PeopleStrategy, Inc. a leading provider of Human Capital Management (HCM) solutions, today announced its sponsorship of the 2013 Independent Payroll Providers Association (IPPA) Tax and Operational Excellence Workshop being held at the Intercontinental Buckhead hotel in Atlanta on November 6 and 7, 2013. As a Platinum Sponsor, PeopleStrategy reinforces its commitment to helping independent service bureaus compete more effectively in a constantly changing and increasingly competitive landscape.
Through its growing Channel Partner network, PeopleStrategy partners with independent payroll service bureaus to provide the Human Resource (HR) technology today's employers need to effectively manage their workforce. PeopleStrategy Channel Partners are able to meet their customers' demands for HR solutions, resulting in stronger, deeper and more profitable relationships that generate new revenue streams and broader market penetration.
Attendees are encouraged to attend a brief presentation by PeopleStrategy on Thursday, November 7 at 10:15 AM Eastern to learn more about the company and its solutions. Payroll service providers who are unable to make the presentation or who are not attending the Workshop can learn more about PeopleStrategy's Channel Partner program at http://www.peoplestrategy.com/become-partner.
About PeopleStrategy, Inc.
PeopleStrategy is a leading Software-as-a-Service (SaaS) provider of versatile Human Capital Management (HCM) solutions designed to help companies of all sizes successfully perform mission-critical human resource management functions - in less time, at a lower cost and with fewer resources. By partnering with PeopleStrategy, independent payroll providers can compete more effectively with a complete PR/HR offering. Learn more at PeopleStrategy.com.