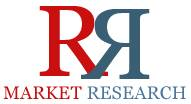 Dallas, TX (PRWEB) July 20, 2014
This global peracetic acid market report divides the industry on the basis of types, applications, and regions. The market data for these types is given with respect to volume (kilotons) and value ($million). The market size, in terms of value, of peracetic acid was estimated to be $448.36 million in 2013 and is projected to grow with a CAGR of 8.2% till 2018. The data mentioned in the report are based on the overall demand for the peracetic acid. Complete report is available at http://www.rnrmarketresearch.com/peracetic-acid-market-by-type-disinfectant-sanitizer-sterilant-others-by-application-healthcare-food-water-treatment-pulp-paper-others-by-geography-north-america-europe-asia-paci-market-report.html.
The total peracetic acid market has been analyzed based on the Porter's five forces model. This gives an idea about the current proceedings in the industry at the commercial level. The study provides the value chain analysis with respect to peracetic acid raw materials, manufacturers, and end-users. The value chain describes the key contributors to the materials market at different stages from product development to end use. It represents the top players that are contributing to the global peracetic acid industry.
The impact of different market factors, such as drivers, restraints, and opportunities is also illustrated in the report. This gives an idea about the key drivers, such as high growth and demand in the emerging economies of China, Japan, and India. It is backed by the large population needs increased manufacturing growth, and newer industrial applications. Also, the economic stability in the European region and the U.S. has affected the economy of other developed countries that are of key importance for the commercial success of new materials and its end-user market.
The global peracetic acid market is also classified based on different applications. Companies profiled in this research include Solvay Chemicals, Ecolab, Peroxychem, Kemira Chemicals, Evonik Industries, Mitsubishi Gas Chemicals, Enviro Tech Chemical Services, Seitz GMBH, Helios Group (Belinka Perkemija), Aditya Birla Chemicals, Promox S.P.A. and Christeyns. Order a copy of this report at http://www.rnrmarketresearch.com/contacts/purchase?rname=197291.
The different strategies adopted by the leading companies to capture the market in developing economies include joint ventures and expansions. These companies are projected to focus on expansions, with larger capacities to cater the high demand statistics of the market. The leading chemicals manufacturer PeroxyChem (U.S.), recently entered into the market, by acquiring FMC Corporation (U.S.) peroxygen's business segment because of its inclination with the high growth markets. It is expected that more companies will start the production of peracetic acid to cater its increasing demand, globally.
The Asia-Pacific region, with rising end-user industry demand, emerged to be the driving factor for this market. China is the leading country in the consumption of peracetic acid due to the increased demand from the allied industries and large population needs. The emerging economies, such as India, Brazil, and Russia are further lined up for improved growth in this market with healthier socioeconomic factors.
Cellulose Ethers Market by Derivative (Methyl, Ethyl, Hydroxyethyl, Hydroxypropyl & Carboxymethyl Cellulose), by Application (Pharmaceuticals, Personal Care, Construction, Food & Beverages, Surface Coatings & Paints) & by Geography – Global Trends & Forecasts to 2019 is a 277 pages research report published in July 2014. It says cellulose ethers market had registered an estimated consumption of around 626 kilotons in 2013. The global market is projected to grow at a CAGR of 5.88% from 2014 to 2019. Asia-Pacific held the highest share in 2013 and is projected to grow with the highest growth rate from 2014 to 2019 with China leading the share. Companies profiled in this research include AkzoNobel Performance Additives, Ashland Inc., China RuiTai International Holdings Co.Ltd.., CP Kelco, Daicel FineChem Ltd., Dai-Ichi Kogyo Seiyaku Co. Ltd., The Dow Chemical Company, Fenchem Biotek Ltd., Hercules Tianpu Chemical Co. Ltd., J. Rettenmaier & Söhne GmbH + Co.KG, Reliance Cellulose Products Ltd., Samsung Fine Chemicals, SE Tylose GmbH & Co. KG, Shandong Head Co. Ltd., Shin-Etsu Chemical Co. Ltd., Sichem and Zhejiang Kehong Chemical Co. Ltd. Complete report is available at http://www.rnrmarketresearch.com/cellulose-ethers-market-by-derivative-methyl-ethyl-carboxymethyl-cellulose-application-pharmaceuticals-personal-care-construction-food-beverages-surface-coatings-paints-glob-market-report.html.
Adipic Acid Market by Application (Polyamide 66, Polyurethane, Adipic Esters, & Others), by Material Type (Engineering Plastics & Fibers) & by Geography (North America, Europe, Asia-Pacific, & ROW) – Global Trends & Forecast to 2019 is an April 2014 publication of 217 pages. Companies like Asahi Kasei Corporation, Ascend Performance Materials Inc., BASF SE, Invista, Lanxess, Petrochina Liaoyang Petrochemical, Radici Group, Rhodia, Shandong Haili Chemical Industry Company, Ltd. (BOHUI) and Shandong Hongye Chemical Company, Ltd. are profiled in this research available at http://www.rnrmarketresearch.com/adipic-acid-market-by-application-polyamide-66-polyurethane-adipic-esters-others-by-material-type-engineering-plastics-fibers-by-geography-north-america-europe-asia-pacific-row-market-report.html.
Explore more reports on the organic chemicals market at http://www.rnrmarketresearch.com/reports/materials-chemicals/chemicals/organic-chemicals.
About US
RnRMarketResearch.com is a database of syndicated market research reports and in-depth studies covering 5000+ micro markets.