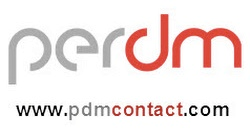 Only the companies who get to grips with how the data protection landscape is changing will be successful in the future.
(PRWEB) June 01, 2014
When the new EU data protection rules come into place next year, consumers are likely to be required to 'opt in' to marketing messages from brands or third parties, usually by ticking a box, instead of the current action of opting out. But according to new research complied by fast.MAP, consumers may be more reluctant to 'opt in' than they would be to select the 'opt out' box.
An article published by Marketing Week has provoked PerDM to come forward and voice their opinion on the subject. The article title, 'Direct marketers should fear the public more than politicians on data' was published on 3 March 2014. The study shows that 29 per cent would 'opt in' to emails and other messages, compared with 51 per cent who say they would not 'opt out'. When asked more specifically for their permission, the rate is even lower. If a brand wants to share information with 'carefully selected companies' that will send offers, only 18per cent say they would tick the box to receive emails; 82 per cent say otherwise.
About PerDM: http://www.perdm.org/about
The new EU Data reforms began with proposals in January 2012 to shake up the EU's 1995 data protections rules and to strengthen online rights. The aim of the new European Data Protection Regulation is to harmonise the current data protection laws. PerDM, a field marketing business claims the new reforms will ensure people have more effective control of their personal data and will also make it easier for businesses to operate in a single market.
Once adopted, the new EU data regulations will have the force of law across all 27 EU Member States, giving uniformity of data protection laws across all Member States and significantly increasing penalties for non-compliance. The legislation process is likely to take up to two years to complete with another two years being spend bringing the new regulations into effect. Therefore it is unlikely that it will be in force before 2015.
The Direct Marketing Association (DMA) is pushing for a more 'business friendly' version of the regulation, warning that current proposals 'should be ringing alarm bells in every business involved in one-to-one communications.' The DMA has warned that a third of businesses are failing to prepare for the impact on one-to-one marketing of changes to EU consumer data legislation and public perception of data privacy, in spite of a rise in industry-wide awareness of the issue. The DMA surveyed 150 senior agency, supplier and client-side practitioners and found that only 67 per cent of businesses making direct contact with consumers and prospects are preparing for the upcoming changes to the laws.
PerDM warn that brands will soon have to work harder than ever before to communicate one-to-one with consumers and must offer compelling reasons to become engaged and to share their personal information. Only the companies who get to grips with how the data protection landscape is changing will be successful in the future.