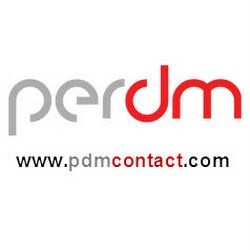 PerDM is a forward-thinking company, and we have been researching selected European markets as a potential option for the future.
New York City, NY (PRWEB) October 10, 2013
Field Marketing experts discussed PerDM's possible expansion into another European destination at last weekend's Debate in Chester, England. The event was set up to open communication between industry parties and encourage outsourced field marketing leaders to voice opinions on up-coming trends.
Discussions emerged about PerDM's possible expansion plans. "PerDM is a forward-thinking company, and we have been researching selected European markets as a potential option for the future. However we are very much in a research phase and as such, would be unable to confirm expansion details at this moment in time," says Ian Attwood, director of PerDM.
About PerDM: http://www.pdmcontact.com
PerDM was established in 2005 by a group of executives from the UK financial services and the North American field sales industry. Today PerDM is the fastest growing face to face sales and marketing company in the UK and Ireland, working with clients in the telecommunications, charity, energy, cosmetics, entertainment, and financial services industries. PerDM specialises in direct field marketing strategies including business to business, residential and private site campaigns. PerDM's services are outsourced by clients as an alternative or in addition to existing in-house sales teams, and the firm's field marketing strategies are designed to complement existing, more traditional marketing campaigns. PerDM's person to person sales and marketing strategies have proven very successful with clients as an alternative to mass media advertising. "One of our strengths is our ability to represent brands in a manner that is engaging and personal to the consumer," explains PerDM director Ian Attwood. "Not only does this create higher customer acquisition rates, but also increases brand loyalty and therefore customer retention rates. Our commitment to results monitoring ensures that we are constantly reviewing and improving strategies to maximise performance." PerDM offers nationwide coverage of the UK and Ireland, providing representation in smaller and niche markets in addition to the region's major cities so adding a further European destination to their portfolio would be a natural step in the firms development.
PerDM has already had some success in European markets outside the UK and Ireland, where the firm has already built a strong client base. PerDM has celebrated many milestones this year, which have included beating quarterly sales targets and boosting customer retention. Director Ian Attwood feels confident that once the right location is found the expansion will be a success: "Expanding in the current climate is ambitious for any firm, but having built strong foundations in this country we are confident that we can replicate our success in a new market."
PerDM is the fastest growing field marketing and sales company in the UK and Ireland.