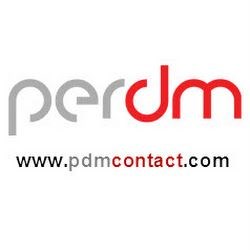 Failing currencies in emerging markets are just another reason to outsource at home
(PRWEB) November 19, 2013
The term 'emerging market' refers to a nation whose economy is in the process of rapid growth and industrialisation. The four largest emerging markets are collectively known as BRIC (Brazil, Russia, India, and China); others include Mexico, Indonesia, South Africa and Turkey. PerDM reports that emerging markets managed to stay afloat during the financial crisis of 2008 because the ratio of government reserves to short-term debt allowed governments to bail out private firms without creating unmanageable debt burden. Recent difficulties have arisen because direct foreign-exchange market intervention has depleted reserves, which means that governments are unable to support domestic firms or boost declining currencies. From April until July this year reserves dropped by 5% in India and by 14% in Indonesia.
About PerDM: http://www.pdmcontact.com/
PerDM reveals that collapsing currencies in emerging markets have in the last few months led to tumbling profits for many businesses. Last month the FMCG giant Unilever warned of an expected shortfall in sales of £417million this quarter due to declining currencies in Brazil and India. Unilever's fourth-quarter sales growth is expected to come in at 3 - 3.5%, in stark contrast to the original forecast of 5%. Brazil and India are two of the company's biggest global markets, and the declining economy in Indonesia has also affected profits. In September, sports brand Adidas also issued a profit warning due to concerns over emerging market economies.
PerDM offers a paid-on-results field marketing service which promises to improve customer acquisition rates and expand brand awareness. The firm has seen a surge in enquiries over the last three months, with many businesses expressing concern over the stability of emerging markets. PerDM director Ian Attwood sees the emerging markets crisis as further validation for the growing trend of 'near-sourcing', the process of outsourcing services locally as opposed to overseas. In recent years, factors such as rising production and labour costs in emerging markets have meant that offshoring is not as cost-effective as it used to be. Rising fuel costs and wages in China, for instance, mean that the cost of manufacturing is expected to equal US levels by 2015. "We have been predicting for a while that outsourcing locally will become the norm. Rising costs in emerging markets along with concerns over customer service, delivery speed, and communication barriers have led to offshoring locally being a more attractive option for many businesses. Failing currencies in emerging markets are just another reason to outsource at home," says Ian Attwood, director of PerDM.
PerDM is the fastest-growing field marketing agency in the UK and Ireland, serving clients in the telecommunications, cosmetics, finance, charity, media and entertainment industries.
Sources:
http://www.economist.com/blogs/freeexchange/2013/08/emerging-market-currencies
http://www.independent.co.uk/news/business/news/unilever-issues-profit-warning-over-collapsing-currencies-in-emerging-markets-8849833.html