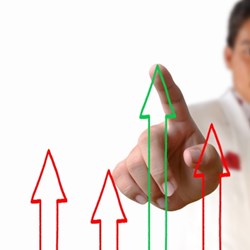 All small business packages are without charge if we can't get the results requested
Toledo, Ohio (PRWEB) August 03, 2013
Achieving the top position in Google for related keywords is possible for any company with access to the right services. The EZ Ranker company is now helping small businesses that access its performance based SEO company packages online. Companies currently marketing websites, products or services online can now do so without a monthly service charge.
"All small business packages are without charge if we can't get the results requested," said an SEO specialist from the EZRanker.com website.
Some companies are now moving to a model that does not require monthly service fees to perform ranking services.
The challenges that some small companies face when marketing the same products and services that are promoted by large companies online usually revolves around budgets.
Major corporations are now spending millions of dollars annually to appear number one in major search engines for specific keywords and phrases related to their industry.
"We tell business owners they don't need a huge budget to compete," the specialist added. The removal of monthly fees to set up the result based formula has been received well by current clients. The ability for business owners to rank higher in search results can help improve sales volume and visibility online.
The EZRanker.com website now features a simple evaluation form for new companies interested in its current performance SEO based model. Before the clients are accepted, an in-depth review is completed for each website to determine the best strategy to use for achieving intended marketing results.
New clients are immediately contacted with a proposed plan of action and additional input can be provided by owners of businesses to help concrete a marketing plan that is based on results and not monthly service fees.
About EZRanker.com
The EZRanker.com company provides search engine optimization programs and packages for small businesses in the U.S. and Canada. This company has switched to a results model compared to the regular monthly prices that many SEO companies charge. Company specialists work one-on-one with small business owners who have limited budgets to market websites and products to major search engines. The EZRanker.com company launched its website this year to include an easy evaluation form for all companies. Company experts review each website and criteria prior to creating packages to assist business owners.