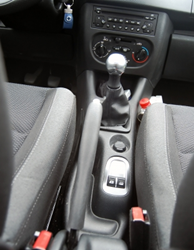 The location efforts that consumers go through when searching for foreign made components can be lengthy and not all pricing is discounted through other resources
Indianapolis, IN (PRWEB) May 16, 2014
Automobile parts that are built by foreign manufacturing companies can now be purchased from a leading secondary source on the Internet. The Auto Pros USA company has acquired performance car parts for sale to buyers at http://autoprosusa.com.
The entry of different automaker parts in the company inventory for 2014 has increased the variety for consumers. The inclusion of performance vehicle components has broadened the types of parts that are not being carried in retail stores offline.
"The location efforts that consumers go through when searching for foreign made components can be lengthy and not all pricing is discounted through other resources," said an Auto Pros rep.
Automakers such as Honda, Toyota and Suzuki are now represented in the foreign parts inventory marketed for public sale online. Each of the components offered to consumers receive a no charge extended warranty as part of the sticker prices displayed.
"Buying car parts from respected dealerships can carry a higher price and we've established a low market price through our automotive partners," the rep confirmed.
The Auto Pros USA company has launched its quotation service for all parts installed this year. Consumers who do not dial the toll-free number at 1-888-230-1731 for parts information benefit from the immediate retrieval of components pricing on the homepage.
About AutoProsUSA.com
The AutoProsUSA.com company offers the American public an effective way to compare and review vehicle components that are available for retail sale through the Internet. The company partners providing fulfillment for used or aftermarket components featured on the homepage offer pricing. The AutoProsUSA.com team has constructed the website to provide a dedicated resource for reviewing parts from top companies in a single search. All customer support is handled by a U.S. sales staff.