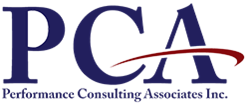 "Being recognized as maintenance and reliability experts by SMRP is a privilege. We are looking forward to sharing and networking with our peers to promote excellence and create leadership in our profession."
DULUTH, Ga. (PRWEB) September 26, 2018
Performance Consulting Associates, Inc. (PCA), a leading provider of maintenance management and asset management solutions, is honored to exhibit and speak at the SMRP 26th Annual Conference that will be held at the Rosen Centre Hotel in Orlando, FL on October 22-25. The SMRP conference (Society for Maintenance & Reliability Professionals) will bring more than 1,000 maintenance, reliability and physical asset management professionals together for education, certification and networking.
During the conference, on October 24th, Joel Crawford, VP Sales for PCA and Dan Moss, Senior Associate for PCA will present in individual sessions. Moss will be presenting Using Quality Asset Information and Data To Build A Firm Reliability Foundation in a morning session, and Crawford will be presenting Understanding The Hiring Gaps in Todays Available Maintenance And Reliability Talent Pool in an afternoon session.
"Being recognized as maintenance and reliability experts by SMRP is a privilege, said Moss. We are looking forward to sharing and networking with our peers to promote excellence and create leadership in our profession."
PCA will also be an exhibitor at the conference at Booth 303 where they will demo their turn-key solutions and visitors will be given a chance to win an Amazon Echo. The conference consists of four days of workshops, sessions and presentations, culminating with facility tours offered at points of interest including the Kennedy Space Center, Disney, SeaWorld®, The University of Central Florida and Lockheed Martin.
About Performance Consulting Associates, Inc.
Since 1976, Performance Consulting Associates, Inc. (PCA) has been providing maintenance and reliability "best practice" support to global manufacturing corporations across all industries. Based in Duluth, GA, PCA has been delivering engineering and consulting services for Asset Reliability, MRO Stores and Maintenance Management—and now, Talent Process Management, as well. For more on PCA's Talent Process Management model and services, visit http://pcaconsulting.com/services/talent-process-management. For more information regarding all PCA services, please visit http://www.pcaconsulting.com