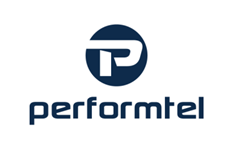 We are honored and humbled to be recognized to the Inc. 5000 now two years in a row
Minneapolis, Minnesota (PRWEB) September 17, 2015
PerformTel announced today it has been named to the Inc. 5000 list for 2015, ranking at 1014. This is PerformTel's 2nd year in a row being named to the annual list, highlighting over 600% growth since 2012. The Inc. 5000 is a prestigious annual list of the fastest growing private companies in America.
"We are honored and humbled to be recognized to the Inc. 5000 now two years in a row," said Kyle Hannah, CEO & Founder of PerformTel.
"We would not have accomplished such a feat, had it not been for the team I'm proud to have here. We are yet again honored to share this recognition with our customers, partners and employees around the globe."
Starting out in an apartment building with no outside capital, PerformTel has developed into a diverse internationally recognized company with over 200 employees, two locations (with a third planned for 2016), and many pieces of proprietary technology, making PerformTel a major up and coming firm within the BPO Call Center industry. PerformTel acquired CallCenter.com in 2015 as well, making that brand a soon household throughout the industry.
"We're very excited about CallCenter.com." PerformTel committed six-figures of its annual budget to complete the purchase of the CallCenter.com domain in the spring of 2015. "It provides us a new channel to operate under and has already opened several new opportunities for our firm.", says Kyle.
"For 32 years, Inc. has welcomed the fastest-growing private companies in America into a very exclusive club," said Inc. magazine Editor Eric Schurenberg.
"Make no mistake: the club is more exclusive this year than ever in its history. The companies on the list have achieved results most businesses could only dream of in the economy of the past three years."
PerformTel's growth and momentum has continued into 2015:
25X Revenue Growth: Starting from the time PerformTel was founded in 2009, revenue growth has tripled each year.
Employee Growth: PerformTel doubled its hiring growth rate from 5 employees in 2010 to 10 employees in 2011.
By 2013, growth increased to over 100 employees.
Today, PerformTel provides more than 200 jobs to professional men and women in it's community and is projecting to add at least 100 more in the next 12 months.
Technology: PerformTel continues to be an innovator in the BPO call center industry on the technical side. They have invested six figures into proprietary tools allowing customers to have better insights allowing them to make quicker decisions into their business goals. PerformTel plan to bring on two (2) additional programming and IT resources in just the next 4 months.
About PerformTel, a Premier Boutique Call Center Service Provider
PerformTel believes it offers a total solution and package that offers superior service quality in the industry. They bring over twenty years of direct industry experience, unique methodology, and exceptional customer service. PerformTel's Customer Retention & Sales Specialists provide order-taking, inbound sales services, high-touch customer engagement, customer retention, e-mail/chat support, technical support, and outbound call center solutions to companies large, small, local and Fortune 5000!
Learn more about us by visiting: http://www.PerformTel.com, or check us out on Social Media on Facebook or Twitter