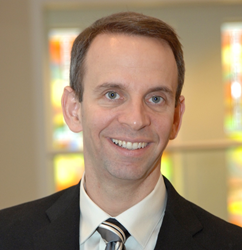 It is a real honor and validation of how I have always felt patients should be treated to win "Best of Long Island" for the 6th year.
Babylon, New York (PRWEB) March 31, 2016
The 2016 Best of LI nominations are in and the votes have been counted, resulting in Dr. David Scharf being named "Best Periodontist on Long Island."
The Best of Categories have expanded in recent years to include more Health and Wellness specialties. The Best Dentist category specifically was expanded and now includes a Best Periodontist category. Dr. Scharf has been named Best Dentist in Long Island every year from 2010 to 2014, and has now been named Best Periodontist in the specialty category, which is in its second year of inclusion.
"It's an honor to be named Best of LI in any capacity," says Dr. Scharf of his win. "I was thrilled to be voted the winner for Best Dentist for five years, and I'm even happier about being voted Best Periodontist in 2016. I think it helps to highlight that there are so many different specialties when it comes to dentistry, and maybe having this category helps educate people on what a periodontist is and what we do."
The Best of LI has been conducted for 11 years, allowing those in Long Island to nominate and vote for their favorite providers across a wide range of industries. Once nominated, the nominees can promote themselves and be promoted by others, culminating in a voting process that is winner takes all.
"There's no second or third place or runner up – it's a straight vote casting by other local professionals, businesses, and residents, and the top voted nominee is voted Best Of," says Dr. Scharf. "That makes it very competitive, and it's a very good feeling to know that the people in your community really do think you stand out from your peers."
As a board certified periodontist, Dr. Scharf's area of expertise is in treating gum disease and placing dental implants. He focuses on a conservative, compassionate standard of care, building a personal bond with each of his patients, and committing to finding solutions even for patients who have complex dental issues or have been too long absent from the dentist's chair.
"I've been doing dental implant placement for Long Islanders since the early '90s," says Dr. Scharf, who also served as a Clinical professor at New York University where he taught implant placement. "I believe I'm still the only periodontist in the area who offers non-invasive Chao Pinhole® Gum Rejuvenation, and I know I'm the only one certified to teach laser gum surgical techniques or LANAP on Long Island. I'm proud to have been a pioneer in periodontics on Long and intend to continue serving my local community."