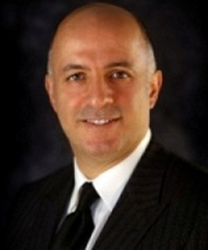 Los Angeles, CA (PRWEB) July 08, 2014
Los Angeles periodontist, Dr. Bijan Afar, today announces that he now offers consultations for periodontal disease treatment. Periodontal disease, a common cause of tooth loss that has been linked to heart disease risk, affects millions of Americans without their awareness. While early treatment can reverse the disease, professional screening is necessary first to detect it. All patients can potentially benefit from being screened, but those with swollen, tender gums that bleed during brushing and flossing are especially good candidates for this consultation. If periodontal disease is discovered, patients can receive treatment at the same location.
Los Angeles emergency dentist, Dr. Bijan Afar, attended UCLA, where he earned a microbiology degree, a Master of Science in Oral Biology and a Doctorate of Dental Surgery. Dr. Afar was a distinguished student at UCLA, with nominations for multiple scholarships and a fellowship, including the Dentist-Scientist Fellowship awarded by the National Institutes of Health. Dr. Afar, Los Angeles endodontist, also completed additional training in Periodontics and Implant Dentistry at the University of Washington, Seattle. Today, Dr. Afar provides comprehensive preventive care and restorative treatment as well as cosmetic and orthodontics in Los Angeles area.
Periodontal disease starts with tenderness, swelling and bleeding, but long-term complications can be more serious. As the tooth-supporting tissues disintegrate because of gum disease, the teeth may loosen and fall out. Eventually, the bacteria that cause gum disease can damage the jaw bone, affecting both chewing ability and appearance. Researchers have also uncovered links between periodontal disease and a host of systemic problems, including heart disease and diabetes. Fortunately, timely periodontal treatment can control and even reverse the condition.
Depending on its severity, periodontal disease may be treated using a variety of procedures. Early on, scaling and root planing may be recommended. This treatment involves using special tools to clear plaque and tartar from teeth above and below the gum line and reduce oral bacterial populations. Antimicrobial rinses may also be prescribed for early gum disease. Once periodontal disease has advanced, patients may receive recommendations for surgical treatments, such as gum flap surgery and tissue grafting. During gum flap surgery, the gums are pulled back to facilitate more thorough removal of bacteria. Tissue grafting is performed to aid regeneration of healthy bone and other tissues in the mouth.