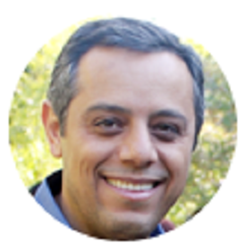 Los Angeles, CA (PRWEB) June 19, 2015
Los Angeles periodontist, Dr. Sharyar Baradaran, is now offering gum contouring and lip lowering treatments for patients with gummy smiles. "Sometimes simple asymmetry of one gum area in a patient's smile can throw it off completely. Altering this small area can enhance the true beauty of that person's smile," explains Dr. Baradaran.
Treatments are recommended based on the patient's needs, goals and overall smile appearance. Several treatments are available, including:

Crown lengthening
Gum contouring
Crown lengthening is a simple procedure in which excess gum tissue is removed from the crown of the tooth. Gum contouring, or the removal of excess tissue and the implementing of gum grafts to replace lost tissues, is also available with Dr. Baradaran. "In this situation, we would perform a tissue graft where we take a small section of gum tissue from the palate and add it to the area that is missing … Gum tissue will blend and grow and attach to the adjacent gum tissue," said Dr. Baradaran. Treatment plans are personalized for patients to ensure the best possible results.
About Dr. Sharyar Baradaran, Expert in Gummy Smile Correction Los Angeles
After completing his undergraduate degree at UCLA, Dr. Baradaran continued his studies at UCLA's School of Dentistry. He then enrolled in a two-year periodontics residency at Oregon Health Sciences University. During this time, Dr. Baradaran was able to perform advanced surgical procedures and place more than 100 implants. This is more than four times as many as the average resident. Today Dr. Baradaran offers a wide range of specialty periodontal services, including crown lengthening, bone grafting, sinus lifts, osseous surgery, gum grafts, dental implants, microsurgery, and other periodontal restorative and cosmetic procedures.
Cosmetic Periodontal Procedures
Along with contouring, crown lengthening and lip lowering, Dr. Baradaran also offers gingival pigmentation removal. This is a procedure that can be used to remove excess pigment on the gums. Dark gums are often a natural variation, but they can also occur as a result of stains, such as those from tobacco or certain medications. Removing these stains or natural discolorations gives patients smiles that are more flattering with natural pink gums.