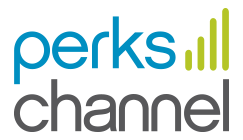 The addition of this full-set of channel marketing solutions extends our focus and allows us to better serve our clients who are going through a business model transformation to the Cloud. - Claudio Ayub
Little Rock, Arkansas (PRWEB) April 07, 2015
Perks | Channel, global provider of innovative channel incentives and loyalty programs announces a new suite of solutions purpose-built for Global Channel Marketers to improve the sales effectiveness of the B2B and indirect channel partner community.
The new offering, Perks | Channel Engagement Engine, is comprised of 3 solution sets, each targeting areas within the technology and telecommunications channel: marketing enablement, incentives management and managed services. Perks | Channel will showcase its full range of incentives and loyalty products in addition to managed services available for demoing at the upcoming Channel Focus 2015 event, which begins Monday April 20.
Claudio Ayub, VP and Chief Channel Strategist of the Perks | Channel business unit states, "Perks has been very successful in the channel loyalty rewards space. The addition of this full-set of channel marketing solutions extends our focus and allows us to better serve our clients who are going through a business model transformation to the Cloud."
Marketing Enablement
The Marketing Enablement suite provides channel marketers and channel partners with the latest solutions that support business model transformation. This offering is designed for the Cloud business model, including a comprehensive storefront of pre-packaged marketing programs, complemented by an incented learning management system that empowers vendors to accelerate accreditation and certification efforts. The Marketing Enablement suite includes Perks MDF/Co-Op, Perks Marketplace, Perks Learning, and Perks Pay.
Incentive Management
Incentives Management helps engage partner companies and individuals to drive constant performance improvement while nurturing relationships with channel partners, their teams, and individuals. This advanced solution combines company level rebates with individual role-based rewards, ensuring stakeholders are aligned and derive tangible benefits through earning and redemption opportunities that support the partner's business model. This unified approach to incentives builds deeper relationships, improving the effectiveness of complex solution selling. The Incentives Management suite includes Perks Rebates, Perks Promotions and Perks Rewards.
Managed Services
The expanded Managed Services offering ensures the delivery of optimal program performance for our clients, and includes global program management, partner marketing communications and channel strategy. Perks | Channel has brought to their team some of the most experienced subject matter experts in the field of marketing communications, incentive program design, and strategy.
Perks continues to be one step ahead of the developing and future needs of clients and industry trends in order to ensure the satisfaction and ever-evolving engagement and loyalty needs of their clients. Download Perks' latest White Paper, 2015 Trends in the Technology Channel for more details on these changing trends. As a leading incentive and loyalty marketing company Perks | Channel provides services and software that helps their clients engage with their indirect channel and ensure channel partner and customer effectiveness. With a listing on the Salesforce AppExchange and a global user base exceeding 5 million users, Perks│ Channel takes the guesswork out of channel incentives and loyalty programs.