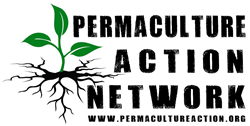 It's incredible to see the number of folks who came to a Polish Ambassador show or a Permaculture Action Day last year, and first discovered this world of ecological and social transformation, and are now making this part of their lives. -Ryan Rising
San Francisco, CA (PRWEB) February 29, 2016
The Permaculture Action Network is officially launching as an organization. Over the last year the Permaculture Action Network has put on more than 45 Permaculture Action Days in major cities in the US, including some in Central America and British Columbia. They have successfully brought thousands of people to participate in one day events at urban farms, community gardens, parks and schools to create ecological common spaces.
The Permaculture Action Network empowers people to take action that builds a regenerative and just world by connecting educators, artists, and organizers with broad and diverse audiences while pushing community and sustainability to the center of society's cultural narrative.
In the Fall of 2014, the Permaculture Action Network joined music producer, The Polish Ambassador, to produce the Pushing Through the Pavement: Permaculture Action Tour; a 32 city tour from San Francisco to New York City. The success of the tour led to the Permaculture Action Network doing Permaculture Action Days with large music festivals such as Envision, Lightening in a Bottle and Symbiosis, building educational HUBS to host workshops, and putting on Permaculture Action Courses to provide deeper education and training on ecology, sustainable living, and community organizing. They are now branching their organization to work with schools and neighborhoods in underprivileged communities, host and provide scholarships for Permaculture Design Certification Courses, and collaborate with a wider variety of musicians and events to continue this movement.
"It's incredible to see the number of folks who came to a Polish Ambassador show or a Permaculture Action Day last year, and first discovered this world of ecological and social transformation, and are now making this part of their everyday lives, dedicating themselves to this movement, living at land trusts and in intentional communities, joining urban farms. It shows how incredible music and arts can be to making the world a better place, and inspiring people to take hold of their lives," says Permaculture Educator & Project Facilitator Ryan Rising.
The Permaculture Action Network has just announced a collaboration to join South Eastern folk band, Rising Appalachia, on their upcoming Slow Music Movement Tour​. This new project is an effort to promote sustainable touring practices, bring in local outreach to each event, reduce single-use waste at their shows, source farm-to-table food for backstage, and continue to create and promote sustainable touring practices across the board. "It's our effort to take the glitz and glam out of the music industry and bring performance back to its roots—that of public service. A service where musicians are not just part of fast-paced entertainment world, but instead influence the cultural shift as troubadours, activists, storytellers, and catalysts of justice," explains Leah of Rising Appalachia. "We have been working alongside incredible leaders and organizations including Winona LaDuke, Joanna Macey, Climbing Poetree, Gulf Restoration Network, the Permaculture Action Network, the Prison Yoga Project, and 1 Billion Rising (along with many more on-the ground efforts) to bring you more direct action and involvement throughout our concerts, and to help maintain an independent musical spirit in the face of such a fast-paced world. We are also scheduling a host of intimate Meet-and-Greet events and workshops to accompany our tour route this year."
Rising Appalachia and the Permaculture Action Network will be hosting a series of Permaculture Action Days with local projects in New Orleans during Jazz Festival, in Denver after a show at Red Rocks with Elephant Revival and in the San Francisco Bay Area. They launched a one- month Indiegogo crowdfunding campaign on February 23rd to raise the funds to bring this collaboration into fruition. Rising Appalachia has just announced their Spring Tour and is asking their fans to donate to the Permaculture Action Campaign and share as they feel compelled. Rising Appalachia & Permaculture Action Network have pledged to host more Permaculture Action Days in other cities during the Slow Music Movement tour if they exceed their goal.
A variety of rewards tiers have been created, such as exclusive EP tracks, dance party and various multimedia bundles. Executive Produced by Keyframe-Entertainment and created by Jamaica Stevens, the "ReInhabiting the Village" ebook is also offered as a $25 tier. The book features articles by 60 selected contributors of diverse backgrounds, including Music Producer The Polish Ambassador, covering eco-conscious topics such as Building Regional Resilience, Inhabiting the Urban Village, Community Land Stewardship/EcoVillages, Holistic Event Production, and Whole Systems Project Management and Governance Models, to name a few. As an active proponent of sustainability and permaculture, Keyframe is also the Associate Producer of The Polish Ambassador's Permaculture Action Tour film.
Learn More about the crowdfunding campaign at: http://igg.me/at/PermacultureActionNetwork
"Music is the tool with which we wield political prowess. Melody for the Roots of each of us…spreading song and sound around the globe. Music has become our script for vision- not just for aural pleasure, not just for hobby, but now as a means to connect and create in ways that we aren't taught by mainstream culture. We are building community and tackling social injustice through melody, making the stage reach out with wide arms to gather this great family. It has taken on its own personality, carrying us all along the journey. Here's to poetic observations, social change, lyrical messages, political focus, symphonic coercing, ferocious bantering, bicycles and train tracks, primal will, fresh air, harmony, flow, and beautiful noise," says Leah Song.
To learn More about the crowdfunding campaign, go to: http://igg.me/at/PermacultureActionNetwork and learn more about The Permaculture Action Network at their website: http://PermacultureAction.org.
About Permaculture Action Network:
Permaculture Action Network empowers people to take action to create the world they want to see by connecting educators, creators, and organizers with broad and diverse audiences to build a regenerative and just world. From organizing Permaculture Action Days and events to building educational spaces and hosting courses, Permaculture Action Network is committed to pushing community and environmental sustainability to the center of society's cultural narrative.
About Rising Appalachia:
Led by the collective voice of sisters Leah and Chloe, and joined by their beloved band - percussionist Biko Casini and bassist/guitarist David Brown - Rising Appalachia is a melting pot of folk music simplicity, textured songwriting, and those bloodline harmonies that only siblings can pull off. Listen for a tapestry of song, clawhammer banjo tunes, fiddle, double bass, acoustic guitar, djembe, barra, bodhran, spoken word, and a wealth of musical layering that will leave you called to action and lulled into rhythmic dance simultaneously. In 2015 Rising Appalachia founded the Slow Music Movement, to help maintain an independent musical spirit in the face of such a fast-paced world.
About Keyframe-Entertainment:
Keyframe-Entertainment produces, finances, and distributes cutting-edge projects by forming strategic partnerships that generate growth for its clients and partners. By INSPIRING, INFORMING and ENTERTAINING through film, electronic music, visionary art, community building, and Transformational Festival culture, Keyframe aspires to create global positive change. Keyframe is the Executive Producer of "ReInhabiting the Village," "The Bloom Series" Episode 3, and "Electronic Awakening," and the Associate Producer of The Polish Ambassador's Permaculture Action Tour film. Keyframe also offers marketing support and strategic networking to DJs, producers, companies, filmmakers, nonprofits, and festivals.