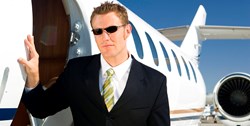 There are more than 50,000 households with net worth between 50 and 500 million dollars, so the opportunities to be a personal assistant to a high net worth family are unprecedented.
Los Angeles, Calif (PRWEB) January 17, 2014
The popularity of personal assistant jobs is at an all-time high, so the team at FindYourAssistant.com has included even more resources for job seekers in all U.S. markets.
Because of the explosion of super-wealthy in America, more and more high net worth families are employing personal assistants to manage their complex lives – both socially and professionally. That's why FindYourAssistant.com is helping connect aspiring assistants with resources to help them land their dream job.
Just some of the resources available on the site are: job titles, personal assistant agencies, executive assistant headhunters, recruiters, human resource managers, celebrity assistant training, resume templates, domestic staffing agencies and other important resources for job seekers.
There are, for example, more than 50,000 households in the United States with net worth between 50 and 500 million dollars. So, in short, the opportunities to work as a personal assistant, house manager, executive assistant or social secretary to a high net worth family or billionaire are unprecedented.
ABOUT THE COMPANY
FindYourAssistant.com was founded by like-minded celebrity personal assistants in Hollywood. The team saw an opportunity to help aspiring assistants who needed reliable information on how to become a personal assistant. The job tips are for all major U.S. markets including but not limited to Los Angeles, San Francisco, Las Vegas, Chicago, New York City, and Miami. For more information on personal assistant jobs, visit http://www.FindYourAssistant.com.