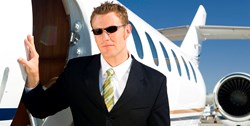 The hottest jobs in LA are with celebs and other high-profile personalities from the motion picture and TV industries.
Los Angeles, California (PRWEB) February 05, 2014
Los Angeles has always been a hot spot for personal assistant jobs, and now the team at 'Personal Assistant LA' has added employment agencies, recruiters and headhunters to the website's list of job resources to meet the demand to find dream jobs.
Working for a movie star, television personality, sports figure, billionaire or other high-profile individual has always been on job seekers' minds when arriving in Los Angeles, but knowing where and how to score those personal assistant jobs is never easy.
That's why the team at Personal-Assistant-LA.com has complied some of the most important information to help job seekers get the advantage they need. Some of the insider secrets include: how to write a resume, how to contact celebrities directly, and most importantly, where to find the jobs with celebrities. The site is also packed with other gold nuggets like the best personal assistant books, videos and news articles written by celeb assistants.
LA is a mecca for candidates looking for the perfect job to live the kind of lifestyle that only the top 1 percent enjoys: private jets, mega mansions, sprawling estates, super-yachts, and of course hot rides in Ferraris or Lamborghinis.
About the Company
'Personal Assistant LA' was founded by a group of former and current celebrity personal assistants who want to offer resources to PAs, both veteran and newbies alike. The website strives for the best and most accurate information for scoring personal assistant jobs to high net worth families in the Greater Los Angeles and the surrounding areas: West Hollywood, Beverly Hills, Holmby Hills, Bel Air, Los Feliz, North Hollywood, Universal City, Burbank, West LA, Santa Monica, Orange County and San Diego. For more information on PA jobs, visit http://Personal-Assistant-LA.com.