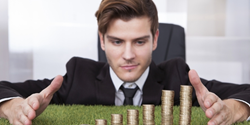 Not paying a personal assistant a fair wage results in turnover, which eventually costs the employer more money than if they had just paid the appropriate salary from the beginning
Los Angeles, Calif (PRWEB) March 12, 2014
Knowing how to pay a personal assistant has never been easy since their job duties vary so wildly, but headhunter Brian Daniel of The Celebrity Personal Assistant Network is making it easier with his new personal assistant salary guidelines.
In time's past, a PA was merely an errand runner and an employer's most important to-do items were assigned to an executive assistant. That's all changed because now a personal assistant is a gatekeeper to their VIP boss and they often take on a great deal of responsibility, so paying them appropriately is important in order to keep them from migrating to another job.
While it's true that employers will sometimes try and save money by offering the lowest-possible wage, it's the candidate's responsibility to negotiate a salary that's commensurate with experience, as well as proportionate to the work-load listed in the job description.
If employers want to attract the best talent, then being realistic with pay and benefits is a critical component to attracting qualified candidates. Many employers believe that because the job market is soft that they should be able to offer a lower-than-normal salary. While it's true that a job ad on a popular job-search website may garner hundreds (or even thousands) of applicants, it doesn't mean the employer is holding all of the cards.
Top candidates in their field know when employers are trying to be thrifty with personal assistant salary, so in actuality many employers lose the best candidates during the interview process. Employers need to realize that top PAs are like professional athletes, so they are in-demand. Savvy celebrities, CEOs, and industry leaders know that a top-notch assistant is going to streamline both their personal and professional lives. Paying a competitive salary gets the best candidate, and in the long run the employer actually saves money in lost time.
It's not uncommon for some high net worth employers, even celebrities and billionaires, to burn through an assistant every year. So the time, money and energy it takes to hire and train new staff actually sets the employer back when calculating dollars-spent.
ABOUT THE COMPANY
Brian Daniel is a subject-matter expert in the executive/personal assistant field. As a former celebrity assistant and chief of staff to a royal family, he was in charge of hiring and training staff for both corporate and domestic environments. He is the founder and director of The Celebrity Personal Assistant Network and has authored several books on the industry. For more information about hiring a personal assistant, visit http://www.FindCelebrityJobs.com.