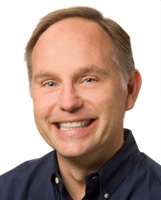 Personal Branding is more important than ever in today's Internet economy.
Stanford, CA (PRWEB) October 20, 2015
Jason McDonald, a recognized Social Media expert at https://www.jasonmcdonald.org/, is proud to announce an informational post on personal branding. Dr. McDonald will be teaching a two-day personal branding course at Stanford Continuing Studies in Palo Alto, California, on November 7-8, 2015.
"Personal branding is more important than ever in this age of instant Google searches and online lookups," explained Dr. McDonald, Director of the Jason McDonald SEO Consulting Agency. "As I am preparing for the workshop, I thought a quick 'think piece' about what personal branding is, and how it matters, would help interested parties think about their own brand image."
To read the blog post, please visit https://www.jasonmcdonald.org/?p=1220. To learn more about the Stanford Continuing Studies personal branding course, please visit https://www.jasonmcdonald.org/?p=1199. Interested parties can also contact Dr. McDonald via the contact form on his website, or call him directly at 415-655-1071.
More on Personal Branding
Personal branding is the art and science of cultivating a positive brand image, online. Personal branding and online reputation management are crucial for individuals, for job seekers, for corporate executives, for almost anyone in the business world. Hiring managers use search engines like Google and Bing and social media sites such as LinkedIn, Twitter, Facebook, and Google+ to vet prospective hires. The public identities of CEOs, managers, and other highly visible members of startups, businesses, and nonprofits are just a click away from anyone: a potential business partner, an investment banker, or a journalist, for example. But on the negative side, one's online reputation can be attacked and one's digital footprint made less than ideal.
About Jason McDonald
Jason McDonald is director of The JM Internet Group, a leading online training company. He received his Ph.D. from the University of California, Berkeley, in 1992, and now both teaches and consults to San Francisco Bay Area businesses in SEO, Social Media Marketing, and AdWords. In addition to those services, he has been recognized as an expert witness in litigation on Internet marketing. He has several popular books on Amazon on the topic of Internet marketing.
Media Relations, Tel. 800-298-4065