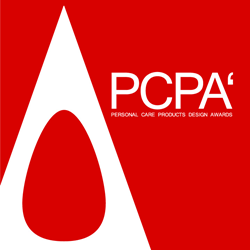 Best personal care product designs will be highlighted.
Como, Italy (PRWEB) February 27, 2014
Time is running out fast for submissions to the International Personal Care Products Design Awards (PCPA) which recognize the latest innovations in personal care products worldwide. Beauty and personal care product manufacturers from all countries are invited to send their best products from their lines before February 28, 2014.
Nominations are reviewed by an esteemed panel of international experts, press members and academics. The Personal Care Products Design Awards recognize the best personal care product designs that improve the quality of life of consumers. Entries will be voted on criteria such as ergonomics, ecological factors, sustainability, aesthetics and usability.
Winners are presented during the annual awards ceremony held in Como Lake, Italy. Laureates will also be given the A' Design Prize which includes a special marketing and PR Campaign in addition to the award trophy, yearbook, and excellence certificate. Award winning products will be communicated to thousands of publications worldwide. Winning brands are further offered the opportunity to leverage the Award Winning Personal Care Product logo, enjoy broadband editorial exposure and receive invaluable reach and awareness for their products.
Products designed in the last 10 years are eligible. The final deadline to enter products is on February 28, 2014. There is a registration fee to enter products to the International Personal Care Products Design Awards. To register a product and for more information, please kindly visit http://www.adesignaward.com. Results will be announced on April 15, 2014 and the Gala-Night will be held on August 9, 2014.
About the Personal Care Products Design Awards
The International Personal Care Products Design Awards is a juried design competition that is open to entries of personal care and cosmetic products. PCPA entries are especially judged for their long-term impacts, in addition to technical evaluation criteria. The aim of the PCPA accolades is to push cosmetics and personal care product manufacturers worldwide to come up with more sustainable and environment friendly products.
About the A' Design Awards
The A' Design Awards are organized in a wide range of creative fields to highlight the very best and most innovative brands from all countries in all disciplines. Entries to the A' Design Competition are peer-reviewed and anonymously judged by an influential jury panel of experienced academics, prominent press members and established professionals. The ultimate aim of the A' Design Awards is to create incentives for worldwide designers and product manufacturers to come up with better and superior products that benefit mankind. Learn more about A' Design Awards at http://www.whatisadesignaward.com.