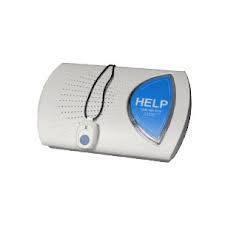 Emergency Response Systems are becoming more and more popular in order to help keep senior citizens safe.
Houston, Texas (PRWEB) October 22, 2013
The Centers for Disease Control has released research findings showing that over 33 percent of accidents and falls that occur with individuals over 65 years old occur in their own home. These findings prove the significance of having medical alarm monitoring, particularly for elderly individuals that live alone. Many top home alarm system companies offer this option, which can be purchased independently, or in conjunction with a home alarm system.
The home security and alarm professionals at AlarmSystemReport.com, a site dedicated to providing home alarm system reviews, created a list of tips that can be useful when selecting a purchasing a medical monitoring system.
1. Consider the total cost of the system. Most medial monitoring systems require a monthly alarm system monitoring fee, which can vary significantly, depending on the company. Be aware of any possible charges before signing a long-term contract. It's also best to choose companies that either don't require contracts, or have contracts that can be ended at any time, for any reason. Some less-than-reputable monitoring companies will place hidden costs in contracts, so it's important to consider a contract and all associated fees carefully before making a commitment.
2. Try and find a monitoring service that offers complimentary repairs on all equipment. Many alarm companies offer free replacement for broken or misplaced monitoring systems.
3. Be aware of any testing that takes place, and how to handle testing. Most reputable home alarm companies will do routine testing of monitoring systems to ensure they work properly—some as frequently as once a month.
4. Choose a monitoring company that provides services constantly. The monitoring service should be available 24 hours a day, every day of the week, including holidays. There should also be a constant customer support line available in case a customer experiences any problems or questions and needs assistance with troubleshooting. The staff of the monitoring center should also be experienced and well-trained.
5. A waterproof monitoring device is often ideal for seniors because many accidents occur in the shower or bathtub.
6. Choose a system that is easy for a senior to use—this typically includes a portable system, with buttons that are large, clearly identified and easy to push.
About AlarmSystemReport.com
AlarmSystemReport.com is the country's leading independent, third-party provider of information pertaining to the home alarm and security industry. The site provides reviews and comparisons of top home alarm companies and equipment, including information about wireless alarm systems. AlarmSystemReport.com also provides site visitors with valuable pricing information, coupons and discount codes that can be used in the purchase of an alarm system.