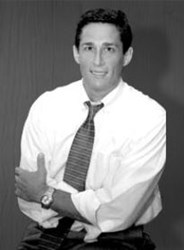 It's about taking responsibility.
Springfield, MO (PRWEB) September 30, 2013
Kurt Larson of Larson Law Firm in Springfield MO has released his self-published book "Arm Yourself with What You Need to Win Your Missouri Injury Case".
Accident injury victims have many questions. Initially, the medical questions may be more top-of-mind, but soon the legal questions arise. While still recovering from their injuries, accident victims start learning about their legal rights and begin considering whether they need a personal injury attorney to assist them with their case and claim.
Experienced Springfield MO personal injury lawyer Kurt Larson of Larson Law Firm has written and self-published a book for people seeking legal information after an accident. Kurt's book is intended to help accident injury victims know their rights and make wise legal decisions. It is particularly relevant for anyone who has suffered a very recent injury, because a large section is devoted to avoiding early mistakes that could endanger your claim and case. One of these early decisions is choosing the right personal injury lawyer. In his book and on his website Kurt Larson stresses the importance of selecting an attorney willing to take your case to a jury trial, if needed, and the fact that not all personal injury attorneys are also trial attorneys.
"Arm Yourself with What You Need to Win Your Missouri Injury Case" is available as a free download from the Larson Law Firm website.
About Kurt Larson:
Kurt Larson has over 20 years experience representing personal injury cases in Missouri. Kurt received his BA in English from Drury University in Springfield Missouri and graduated in the top of his class from the University of Oklahoma College of Law. Kurt has always concentrated his practice on litigation. After being a partner in another firm with a high volume of personal injury cases, he started Larson Law Firm in 2001 to take fewer cases and give each greater personal attention - including taking the case to trial when needed. As an experienced trial attorney he knows how to present your case in a court of law to achieve the best possible jury verdict in your favor. He believes in transparency and open communication with clients and does not collect any attorney fees if clients do not receive compensation for your their injuries or wrongful death.
Kurt Larson is the founder of Safe and Sober, a non-profit organization offering programs in Missouri high schools to create awareness about the dangers of drugs and alcohol. Kurt is an active member of the Springfield community, volunteering with the DWI Task Force, the Underage Drinking Task Force, Ozark Greenways Trails, the Ozark Trails Council of the Boy Scouts of America, the Springfield Metropolitan Bar Association, and the Missouri Association of Trial Attorneys.
Contact:
Kurt Larson
http://larsonlaw.com
Larson Law Firm
3331 East Ridgeview Street
Springfield, MO 65804
(417) 890-6677