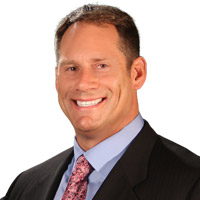 A matching personal drive to fight the good fight and strength of spirit makes our sponsorship of Tuff-N-Uff events a win-win.
Las Vegas, Nevada (PRWEB) January 07, 2015
Glen Lerner Injury Attorneys begin their year of community support with a kick by sponsoring the Tuff-N-Uff "Future Stars of MMA" event on January 9, 2015 at The Orleans Hotel & Casino. It's an event for both national and local amateur fighters to show-off their skills and abilities for a chance to move up the ranks. Winners of the two main female bouts will be awarded a multi-fight Invicta FC contract for 2015.
"Glen Lerner Injury Attorneys is in the practice of helping others fight the good fight and win. The fighters that are featured in the Tuff-N-Uff events are also out to do the same. It's that matching personal drive and strength of spirit that makes our sponsorship of these events a win-win," said Personal Injury Attorney Glen Lerner.
Feature lightweight female contender Felicia Spencer (4-1) will go up against Jessica Richer (3-0). Featherweight Amber Leibrock (2-1) matches skills with Paolo Ramirez (4-0). Doors open at 6:00 p.m. (PST); first bout starts at 7:00 p.m. (PST). "Tuff-N-Uff: Future Stars of MMA" general admission tickets may be purchased in advance online at http://www.TuffNUff.com starting at $25. Tickets will be $30 the day of the event. Prices do not include applicable service charges.
About Tuff- N-Uff
A 20-year old combat sports organization, the Las Vegas-based Tuff-N-Uff has presented the best amateur mixed martial arts (MMA) action in the nation since 2003, giving rise to the biggest star in the sport today, UFC bantamweight champion Ronda Rousey, as well UFC and Strikeforce veteran Ryan Couture and newly-signed UFC welterweight Alan Jouban. Tuff-N-Uff has helped grow the careers of many other MMA athletes including Jessamyn Duke, Ashlee Evans-Smith, Tonya Evinger, Jon Fitch, Jesse Forbes, Chris Holdsworth, Brad Imes, Jimmy Jones and Jesse Taylor. In 2013, Tuff-N-Uff became the first combat sports organization to be included on the UFC International Fight Week schedule of events. In 2014, Tuff-N-Uff presented a second event Thursday, July 3 live from Texas Station, earning status as the first event promotion to be listed on the UFC International Fight Week schedule two years in a row. Tuff-N-Uff celebrated its historic 20th anniversary Saturday, June 7, 2014, with over 15,000 fans, in a sold-out live event inside the Thomas and Mack Center. In 2014, Tuff-N-Uff partnered with the International Mixed Martial Arts Federation (IMMAF) to present, as part of UFC International Fight Week 2014, the first-ever amateur MMA World Championships. Also in 2014, Tuff-N-Uff's CEO, Jeff Meyer, was inducted into the Martial Arts Hall of Fame and honored with the Crystal Award for his contributions to martial arts. Dedicated to its founder, the late Barry Meyer, Tuff-N-Uff is committed to the sport of MMA and building the "Future Stars of MMA."
About Glen Lerner Injury Attorneys
Glen Lerner Injury Attorneys has been helping people with personal injury and dangerous drugs claims since 1998. Since then, the firm has grown into one of the largest plaintiff personal injury firms in the country with over 35 attorneys and additional affiliated partner law offices in Arizona, Illinois, and Indiana. For additional information, visit glenlerner.com or call 1-800-GET-GLEN (800-438-4536).
Follow the law firm on Twitter (twitter.com/glenlerner) and like their Facebook page (facebook.com/glenlernerinjuryattorneys) for current updates regarding legal topics and their community involvement and contributions.