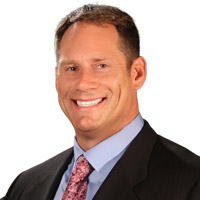 Glen Lerner Injury Attorneys, PLLC is pleased to open two personal injury law firms in the State of Indiana in the cities of Indianapolis and Merrillville.
Indianapolis, IN (PRWEB) January 14, 2015
Glen Lerner Injury Attorneys announced the opening of their two newest Midwest law firms. Their Indianapolis and Merrillville offices compliment the firm's Chicago law office locations and allow the personal injury law firm to conveniently provide legal assistance to those who are hurt in a personal injury accident, need assistance with filing or appealing a social security claim, or those who have been injured by a dangerous drug or defective product throughout the entire State of Indiana.
"We are excited to announce that our Indianapolis and Merrillville offices are now open for business. With the addition of our two Indiana law firms, we now have a total of 14 locations that can assist victims of personal injury accidents in four states," said Glen Lerner, founder of Glen Lerner Injury Attorneys. "It is also a pleasure for us to have Jonathan Faust serving as managing attorney of our Indiana and Illinois personal injury law offices."
Glen Lerner Injury Attorneys' Merrillville and Indianapolis personal injury law firms are open Monday - Friday, from 8:00 a.m. - 5:00 p.m. Those in need of legal assistance can call the firm's 24/7 client services line toll-free at 1 (800) GET-GLEN.
About Glen Lerner Injury Attorneys
Glen Lerner Injury Attorneys began helping people with personal injury and dangerous drugs claims In Nevada over 24 years ago. Since then, the firm has grown into one of the largest plaintiff personal injury firms in the country with over 35 attorneys and law offices in Nevada, Illinois, Indiana, and Arizona. For additional information, visit glenlerner.com or call 1-800-GET-GLEN (800-438-4536).
Follow the law firm on Twitter (twitter.com/glenlerner) and like their Facebook page (facebook.com/glenlernerinjuryattorneys) for current updates regarding legal topics and their community involvement and contributions.