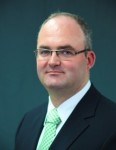 ...the number one priority is to take great care to avoid such incidents, but if in the event they do happen, one must make certain they have a professional team like ours on their side
Sydney, NSW (PRWEB) November 21, 2013
With the end of year festivities quickly approaching, the legal team at Taylor & Scott are expecting a rise in accidents. The Sydney personal injury lawyers are all too familiar with this cycle as the holiday season grows near each year. For 2013 they've decided to prepare the public by revealing the three most common mishaps and how to avoid them. Partner Mr. Simon Meigan comments about the notice, "Our experience says the instances of motor accidents, slip and falls, and DUIs are more likely to increase as the end of the year approaches. This year we want to remind people to take greater care before the festivities begin."
Often referred to as one of the most exciting times of the year, the Christmas holidays allow workers to pause and recoup, as well as organize long overdue gatherings with friends and family. Despite its many positives, the season can also produce distracted party-goers rushing to meet their loved ones with little consideration of how easily mishaps can occur as a result of their haste.
It's that unfortunate scenario which has caused the legal team at Taylor & Scott Lawyers to bring out a courteous reminder about the most frequent accidents of the festive season. Their caution is also accompanied with some suggestions on how to best avoid mishaps, too.
"Motor accidents are amongst the top offending incidents" says Mr. Meigan about holiday season misfortunes. He goes on to say they often occur because "people are rushing to get to end of year functions and gatherings, or to buy gifts before stores close, or are simply distracted because they have so much going on in their minds." Mr. Meigan advises one of the best ways to evade being the cause of a motor accident is to "make a list before heading out and simply do one thing at a time. Having priorities written down or a schedule mapped out before getting behind the wheel can allow the driver to focus on driving safely."
The personal injury law team also recognized that "slip, trip and fall accidents are another common upset of the holiday season." Mr. Meigan says this sort of mistake is also a product of "a hectic schedule and lack of focus. Whether it's not taking one's time and rushing about, or perhaps tripping or slipping on something that's in the pathway, one of the best ways to avoid a slip, trip or fall is to simply slow down and take care."
The last but not least of the Partner's advice is cautioning about driving under the influence (DUI). "Whenever people are gathered and having a good time, like at Christmas functions and parties, they're likely to have a drink or two." But Mr. Meigan warns that DUIs are serious offences with dire consequences, so party-goers should "nominate a designated driver beforehand, who can safely transport people home, or if that's not possible to just call a taxi." As easy as it sounds, Mr. Meigan says this is one of the best ways to avoid potential accidents and legal repercussions with DUIs.
Mr. Meigan closes by saying that "despite best efforts to avoid them, sometimes motor accidents, slips, trips and falls, as well as DUIs can happen." He then says having an experienced legal team who specialise in personal injury cases can ensure one's legal rights are fully explained and the best course of action taken for their situation. "Of course, the number one priority is to take great care to avoid such incidents, but if in the event they do happen, one must make certain they have a professional team like ours on their side."
As the Christmas holidays approach, Taylor & Scott Lawyers are preparing for an increase in accident cases. To help avoid such misfortunes during the festive season, the Sydney personal injury lawyers have revealed three common mishaps and easy ways to avoid them. With many locations around NSW, Mr. Meigan urges the public to contact any of their offices for an obligation-free consultation if they find themselves in a precarious circumstance this holiday season or any time of the year. Call 1-800-600-664 or click here to view the personal injury services Taylor & Scott provide.
About Taylor & Scott Lawyers
The highly renowned team at Taylor & Scott have helped thousands of NSW clients over the past century achieve justice in all areas of the law. Taylor & Scott Lawyers' finely tuned skills bolster their chances of success while their superior customer service ensures clients feel protected and secure during the entire process.
Taylor & Scott's affordable expertise range over many sectors of the law, including but not limited to: compensation law, property law, family law, criminal law, estate planning and Wills, immigration, employment & industrial relations and more. Click the following link to learn more about the Taylor & Scott team.