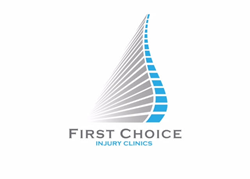 Both Dr. Shahinian and Dr. Kurestian are experts in their field and provide very individualized care. I am thrilled to be working with both of these wonderful doctors and know that more patients can now get the best treatments available
Burbank, CA (PRWEB) April 14, 2016
For over 23 years, Doctors on Liens has been helping personal injury patients find the outstanding doctors they need to guide their recovery throughout California. With the addition of First Choice Injury Clinic, patients in the Burbank now have access to the finest care. First Choice Injury Clinic offers two outstanding chiropractors and a highly experienced acupuncturist, all on a lien basis. In order to better serve the Burbank community after an accident, the staff also speaks Armenian and Farsi.
Dr. Shahen Kurestian, DC earned his doctorate degree at the esteemed Cleveland Chiropractic College in Los Angeles. He is a member of the American Chiropractic Association and the California Chiropractic Association and very familiar with personal injury cases. Dr. Melineh Shahinian, DC graduated with her doctorate in chiropractic from Southern California University of Health Sciences and has over 15 years' experience helping those hurt in accidents.The compassionate team at First Choice Injury Clinic helps expedite their patients' recovery and their legal case by offering:

Individualized treatment plans for each patient with no generic approaches
Same day and next day appointments to provide prompt pain relief
Detailed and accurate documentation of injuries and med-legal reports completed within two weeks of patient discharge
Thorough communication with personal injury law firms to ensure legal cases progress as quickly as possible
Referrals to qualified orthopedists, neurologists, and imaging facilities.
Says Doctors on Liens President, Samantha Parker, "The team at First Choice Injury is outstanding. Both Dr. Shahinian and Dr. Kurestian are experts in their field and provide very individualized care. The aftermath of any accident is awful, however we are elated those suffering from injuries in the Burbank area now have access to such incredible doctors. I am thrilled to be working with both of these wonderful doctors and know that more patients can now get the best treatments available."
Doctors on Liens is an innovator in the medical lien specialty referral industry and has forged close relationships with both legal firms and medical practices over the past 20 years. Doctors on Liens features medical specialties including board certified orthopedic surgeons, neurologists, general practitioners, psychologists, and chiropractors. Each medical office is independently owned and operated and all appointments can be conveniently scheduled directly with the facility.
Doctors on Liens lists medical professionals who offer medical services on a lien basis in Southern California, Central California, and Nevada