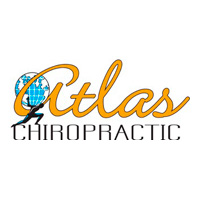 Dr. Oyharcabal clearly has a distinguished background. Our colleagues in the med-legal profession had glowing things to say about the extensive training and certifications he's achieved.
San Fransisco, CA (PRWEB) February 22, 2016
Doctors on Liens has announced further expansion in the Northern California and Bay Area region with the addition of one of San Francisco's most highly respected chiropractors, Dr. Henry Oyharcabal. The announcement comes shortly after Doctors on Liens added medical providers in Oakland, San Jose, Fresno, and Bakersfield. Dr. Oyharcabal of Atlas Chiropractic fills a substantial need for the network which receives dozens of requests each month to help personal injury victims find care on a lien basis in San Francisco.
Dr. Oyharcabal's stellar reputation in the med-legal community makes him a perfect fit for the Doctors on Liens network. His team of doctors and staff have extensive experience managing personal injury patients including:

Individualized treatment plans for each patient with no generic approaches
Certification from the renowned Spine Research Institute of San Diego
Same day and next day appointments to provide prompt pain relief
Detailed and accurate documentation of injuries and med-legal reports completed within two weeks of patient discharge
Thorough communication with personal injury law firms to ensure legal cases progress as quickly as possible
Referrals to qualified orthopedists, neurologists, and MRI imaging facilities.
While Dr. Oyharcabal's practice has extensive experience with personal injury care, what truly sets him apart is his commitment to his patient care. From the beginning of his career, his goal has remained steadfast: to provide the best, all natural chiropractic care and restore his patients' health and overall well-being. As a student of the Palmer Technique, Dr. Oyharcabal believes the role of a chiropractor is to create an environment that allows the body to heal itself. The Palmer technique allows for a gentle treatment with profound results that is ideal for major injuries following a personal injury accident.
Says Doctors on Liens President, Samantha Parker, "Dr. Oyharcabal clearly has a distinguished background. Our colleagues in the medical and legal professions had glowing things to say about the extensive training and certifications he's achieved. What really stood out to me, is that after over twenty years, he still provides the individual attention to each patient to treat their exact and unique injuries. He takes the time to ensure his patients understand his approach and how chiropractic treatment will help their overall recovery. I am so pleased to be representing a doctor truly committed to his profession the way Dr. Oyharcabal is."
Doctors on Liens is an innovator in the medical lien specialty referral industry and has forged close relationships with both legal firms and medical practices over the past 20 years. Doctors on Liens features medical specialties including board certified orthopedic surgeons, neurologists, general practitioners, psychologists, and chiropractors. Each medical office is independently owned and operated and all appointments can be conveniently scheduled directly with the facility.
Doctors on Liens lists medical professionals who offer medical services on a lien basis throughout California and Nevada.