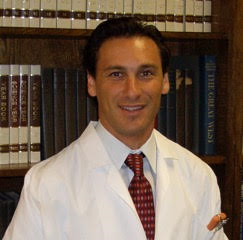 The compassion that Dr. Nepomnaschy has for injury victims radiates through his entire staff and he has truly created an environment for healing and recovery in Santa Monica. I am thrilled to be representing Bay Chiropractic and Rehabilitation
Santa Monica, CA (PRWEB) May 03, 2016
For over 23 years, Doctors on Liens has committed to partnering with the highest quality medical providers to build the leading network of doctors and therapists treating personal injury patients on a lien basis. With the recent addition of Dr. Eric Nepomnaschy, D.C., founder of the distinguished Bay Chiropractic and Rehabilitation in Santa Monica, Doctors on Liens is continuing that tradition. While the network has an extensive list of medical providers throughout greater Los Angeles, the team at Bay Chiropractic and Rehabilitation will fill the need of helping personal injury victims living and working in the Santa Monica area.
Dr. Eric Nepomnaschy is very well regarded in the med-legal community and his practice assists personal injury patients with their physical injuries and legal cases by offering:

Individualized treatment plans for each patient with no generic approaches. His vast array of services include chiropractic adjustments, acupuncture, myofascial release, electrical stimulation, ultrasound, and laser therapy
Same day and next day appointments to provide prompt pain relief
Detailed and accurate documentation of injuries and med-legal reports completed within two weeks of patient discharge
Thorough communication with personal injury law firms to ensure legal cases progress as quickly as possible
Referrals to qualified orthopedists, neurologists, and imaging facilities.
While Dr. Nepomnaschy's practice has extensive experience with personal injury care, what truly sets him apart is his commitment to expediting his patients' recovery using a whole body approach. This approach involves a deep examination that looks for underlying causes of any disturbance or disruption (which may or may not be causing symptoms at the time) and then makes interventions and lifestyle adjustments that facilitate the conditions for normal function and healing. Dr. Nepomnaschy developed this comprehensive approach in his time at the esteemed Southern California University of Health Sciences, during his time volunteering with underserved communities in Latin America, and through numerous continuing education seminars.
Says Doctors on Liens President, Samantha Parker, "I have the privilege of working with over 150 of the best chiropractors in Southern California, and I have to say, Dr. Nepomnaschy is a true gem in our network. He approaches all of his patient care with a deep commitment to thoroughly understanding and diagnosing their injuries. He then crafts and administers a set of treatments tailored to each and every patient. The compassion that he has for injury victims radiates through his entire staff and he has truly created an environment for healing and recovery in Santa Monica. I am thrilled to be representing Bay Chiropractic and Rehabilitation."
Doctors on Liens is an innovator in the medical lien specialty referral industry and has forged close relationships with both legal firms and medical practices over the past 20 years. Doctors on Liens features medical specialties including board certified orthopedic surgeons, neurologists, general practitioners, psychologists, and chiropractors. Each medical office is independently owned and operated and all appointments can be conveniently scheduled directly with the facility.
Doctors on Liens lists medical professionals who offer medical services on a lien basis throughout California and Nevada.