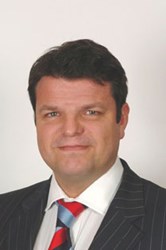 There are a lot more accidents on the roads at this time of year. Unfortunately, some of them are very serious.
Poole, Dorset (PRWEB UK) 11 December 2013
Personal injury solicitors Coles Miller are gearing up for a busy New Year ahead of a predicted surge in accidents in the run-up to Christmas.
Accidents rise by up to 15 per cent at this time of year – usually resulting in a large number of claims in January, reports Coles Miller.
Car accidents plus slips and falls all tend to increase in December as the nights grow longer and the cold weather makes roads, paths and pavements icy.
Coles Miller Partner Adrian Cormack said: "There are a lot more accidents on the roads at this time of year. Unfortunately, some of them are very serious.
"There are more cars on the road and people are in a hurry. Their mind wanders for a second and that is all it takes," added Mr Cormack, a Legal 500 Recommended Lawyer who leads Coles Miller's personal injury team.
Cyclists can be particularly vulnerable to head and spinal injuries if they are involved in an accident.
They will be at greater risk if they ride to and from work because they are likely to be doing so in the dark.
Workplace injuries also tend to increase in late December – especially in the construction industry – as employees and contractors struggle to complete their month's work before the Christmas break.
Injured workers tend not to phone with compensation claims over Christmas but many do so soon afterwards because they will be unable to work to January and will have large household and business bills to pay.
Coles Miller will have staff working on the December weekdays not affected by bank holidays – unlike many smaller law firms which close down for the whole Christmas week.
Mr Cormack said: "We are good at getting on to the insurers quickly and getting the clients an interim compensation payment on account.
"It is in the insurers' interests to act swiftly. Their interim payments can help with rehabilitation which will speed up the client's recovery and reduce the final bill."
Personal injury lawyers at Coles Miller also advise companies, organisations and individuals on their health and safety obligations relating to winter conditions.
Confusion over gritting requirements for car parks, drives and pathways prompts many people to seek legal advice about slips, falls and compensation claims.
Coles Miller takes on personal injury, clinical negligence and interest rate swaps cases from all over the country.
The Bournemouth and Poole solicitors also carry out a wide range of other legal work in Dorset including residential conveyancing, company commercial, wills and probate, powers of attorney, family law, planning, litigation and debt recovery.
Coles Miller has one of the biggest commercial law teams in Dorset. Christmas can be a busy time for the solicitors as they help clients to complete major business and property deals before the end of the year.
The firm has five offices in Bournemouth, Poole, Broadstone, Charminster and Wimborne. Its specialist personal injury team helps clients throughout England and Wales.
For further details about claiming compensation for personal injury, please contact Coles Miller Solicitors Partner Adrian Cormack, 01202 673011.
-Ends-
Notes For Editors
Coles Miller is one of Dorset's leading law firms with offices in:

Poole - (01202) 673011
Charminster - (01202) 511512
Bournemouth - (01202) 293226
Broadstone - (01202) 694891
Wimborne - (01202) 935039
Coles Miller is one the largest law firms in the region with 13 Partners and around 115 staff. It traces its history back to the late 1920s.
As well as providing a full legal service for the private client, the firm also has one of the largest dedicated commercial departments in the Bournemouth and Poole area.