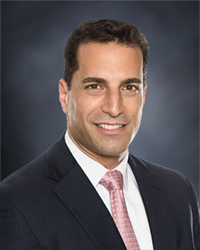 Our law firm zealously represents the interests of our clients – we take on insurance companies to make sure we get maximum returns for our clients.
Miami, FL (PRWEB) July 13, 2016
Miami Personal Injury Attorney, Sagi Shaked of Shaked Law Firm, announced that he is now offering complementary legal consultations to all new clientele.
Shaked Law Firm, P.A. provides superior representation for personal injury cases involving medical malpractice, slip and fall, car accidents, and motorcycle accidents in Miami.
"The most important mission I have for my clients is to make sure justice is served," remarked Sagi. "Our law firm zealously represents the interests of our clients – we take on insurance companies to make sure we get maximum returns for our clients."
Coping with the loss of a loved one can be of the most trying times of your life. When your family member's death was caused by another party's negligence or wrongdoing, the grieving process only intensifies in these instances, you may have the right to file a wrongful death lawsuit and receive the closure and financial compensation to which you and your family are entitled.
"Our recent advertisements underscore the need for powerful representation. Remember, insurance companies only look after their own best interests, despite whatever contracts that you may have signed with them," Sagi added. "The only way to get fair compensation is by hiring an attorney. We are your friend NOT the insurance company."
"Furthermore, insurance companies will always try to settle, even when you are entitled to more compensation. If you do not know your rights, you will leave huge amounts of money on the table. The insurance company knows this, and preys on consumer ignorance. At the Shaked Law Firm, we believe that you are entitled to the full benefits as outlined by your insurance policy," said Sagi. "Nothing less than full compensation for your injuries as dictated by law, or we go back to the drawing boards."
Shaked Law Firm is committed to helping clients with claims relating to personal injury, medical malpractice, car accidents, wrongful death, and motorcycle accidents. Its professional and dedicated team of injury attorneys has obtained large recoveries for their clients totaling millions of dollars. The firm's personal injury lawyers and staff will work closely with each client to ensure highly personalized, accessible, and responsive representation is provided.
Sagi Shaked was named one of Florida's Super Lawyers for 2016! Super Lawyers rates attorneys from over 70 practice areas, and selects the top lawyers in the state based on a combination of professional achievement and peer reviews.
About Shaked Law Firm, P.A.
The attorneys at Shaked Law Firm, P.A. provide plaintiff representation in personal injury cases throughout Miami-Dade, Broward, and Palm Beach Counties, including:

Car, truck, and motorcycle accidents
Medical malpractice
Slip and Fall
Product liability
Personal Injury
The motorcycle accident lawyers at Shaked Law Firm, P.A. have more than 70 years of combined legal experience. For more information, please visit the firm's website or call (877) 529 - 0080.