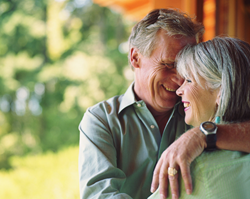 Nothing is more fundamental to protecting our own assets, health and well-being.
Blacksburg, VA (PRWEB) December 10, 2015
2006 marked the first year that baby boomers turned 60. As our aging population matures, the software that helps manage peace of mind has improved with them.
Holding an unprecedented amount of personal assets, the baby boomer demographic now helps comprise the wealthiest group of seniors in United States' history. At the same time, research shows that billions of dollars worth of hard-earned assets go unclaimed every year because family members and heirs are unaware of their existence or unable to find them in the event of a death or family emergency.
While billions in missing money is an unsettling fact, the organization of important personal records encompass many other aspects. Personal health records, insurance and retirement records, emergency contact information and last wishes are just a few more items to consider as you improve your home record keeping management.
In response to this, a Blacksburg, VA company has released a new version of the personal record keeping software package called Record Tree™ that is designed to keep the details of personal and family records all in one place, safe and secure on a computer or the new USB wallet card. Record Tree™ is an easy-to-use tool that guides users through the process of compiling essential personal information and ensuring that assets and other vital information are never lost.
Record Tree founder Howard Sadler explains: "The concept at the heart of Record Tree is that, inevitably, another person will act on our behalf at some point in our lives. Simply put, nothing is more fundamental to protecting our own assets, health and well-being than the ability to locate the vital data that catalogs our lives."
Record Tree is designed to help families prepare for the future so that informed decisions can be made during difficult times.
Record Tree guides a user through the process to:

Identify vital documents and resources that everyone should keep track of.
Define relevant details that should be documented for each item.
Link each item with its storage location.
Archive your vital information in encrypted form so that it is always secure.
About Record Tree™   
Founded in 2005, Record Tree is the collaborative effort of industry experts in financial planning, insurance, accounting and medicine who recognized the need for a personal record keeping software that would help individuals gather, record, and archive their most vital personal information. Firsthand experience has taught us that in an emergency, the ability to quickly access key personal information is crucial. For more information, or to purchase Record Tree, visit the company website at http://www.recordtree.com.