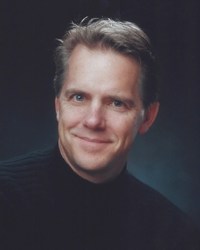 The best way to make sure no one sees anything you don't want them to see is to never let it go online in the first place
Salt Lake City, UT (PRWEB) July 31, 2013
Don Sorensen, online reputation expert and president of Big Blue Robot LLC, today addressed findings from a 2013 CareerBuilder Study released on June 26, 2013 that shows more than two in five (43 percent) of hiring managers who currently research candidates via social media said they have found information that has caused them not to hire a candidate. The annual survey, which was conducted online by Harris Interactive, also found that nearly two in five companies (39 percent) use social networking sites to research job candidates.
"It's time to understand the inherent significance of online personal reputation management and the impact it has on all aspects of our lives," says Sorensen, online reputation management expert and author of "Online Reputation Management: Corporate & Personal. "This study is yet another tangible acknowledgment of the importance and power of building your own brand. In this case, it's the deciding factor of getting hired, or being dropped out of the running."
According to Sorensen, controlling personal reputation online depends on what the individual is trying to achieve and how much time and effort is dedicated to the cause. He recommends five steps to gaining control.
1. Register name across all major social media accounts.
"Thanks to the advent of social media, potential employers and anybody who wants to learn more about you can find you pretty easily," says Sorensen. "Control what appears in search results by owning your name in all the major social platforms, including Facebook, Twitter, LinkedIn, Google+, Pinterest and YouTube. He also recommends registering with any industry-specific social networks.
2. Set up privacy controls.
Most social platforms offer privacy options, so only users or connections can see certain information provided on a profile. Sorensen suggests setting privacy settings to the equivalent of "Friends Only" or "Friends of Friends Allowed."
"You may be able to adjust the privacy setting of individual updates. But a word of caution: privacy controls don't stop your friends from sharing your posts, so a photo you thought was between you and your friends could suddenly affect your job search if your friends are sharing it, counsels Sorensen. "The best way to make sure no one sees anything you don't want them to see is to never let it go online in the first place."
3. Be active enough.
The third step involves activity on social accounts. Sorensen points out that if an individual is not active on social accounts, they won't show up in search results, leaving lots of room on the first page of Google for other things to appear. Sharing, commenting, or posting something new at least once a week on the major social platforms should be good enough for basic personal reputation management. However, Sorensen recommends that corporate executives or individuals trying to build thought leadership, be more active—making at least one post on each network and plenty of shares and comments weekly.
4. Own your branded domain name.
In addition to social media accounts, exact and partial match domains tend to show up well in search results. So when people search for "John Smith" they are likely to see results like JohnSmith.com, JohnSmith.net, and JohnSmith.wordpress.com as well as John Smith's social media accounts.
"If you're just trying to control how you appear online, you don't necessarily need to add any content to the website," says Sorensen. "You want to own your own domain name so no one else can use it. But if you have the time, it doesn't hurt to create a blog or portfolio on your site to show off your skills and build your brand."
5. Use personal homepage sites to pull everything together.
Buying domain names, getting hosting, and setting up a website costs money. "If you don't want to spend much to manage your personal online reputation (or if you're a college student and don't have much to spend), you can use personal homepage sites like About.me or Flavors.me to create a hub for all your content online," concludes Sorensen. "These free pages tend to rank very well and include a short bio, a photo, and links to your social accounts. You can even attach your branded domain name to the personal homepage to give it more weight in search engine results."
"Take control of your personal brand online now, and it won't come back to haunt you in the future," says Sorensen. "Social media is a way of life and is finds its way into all aspects of our lives. In reference to the CareerBuilder study, it could be the difference of landing a great job."
Sorensen also has videos outlining ways to improve personal or corporate reputations online. On YouTube: Online Reputation Management Services.
About Don Sorensen
Don Sorensen is a recognized authority on online reputation management whose expertise and insights have been featured in the New York Times, Forbes, CIO and other publications. His more than 25 years of corporate communications and marketing experience are the foundation upon which he built Big Blue Robot, a leader in the online reputation management industry. A frequent presenter on online reputation management, his speaking engagements include the upcoming Financial Times, The Future of Marketing Summit and appearances at the Direct Selling Association.
About Big Blue Robot
Founded in 2003, Big Blue Robot works with corporations and their executives around the world to improve, protect, repair and manage their online reputations. Big Blue Robot has developed state-of-the-art online reputation management strategies for companies doing business around the world, including USA, Germany, Canada, New Zealand, United Kingdom, United Arab Emirates, and France. During the past ten years, Big Blue Robot has helped numerous companies fix their brand reputation and online reputation problems.