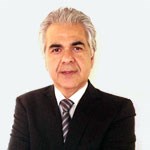 Encino, CA (PRWEB) November 08, 2013
Encino personal injury attorney, Mr. Farhad Hamdam, is now offering complimentary consultations for personal injury cases. Mr. Farhad Hamdam is a seasoned personal injury attorney who is committed to providing superior legal services to those living in and around the Los Angeles area who have been injured or suffered a loss as a result of a personal injury.
Personal injuries can have devastating consequences for those who suffer them. Mr. Hamdam, Encino pedestrian accident lawyer, represents those who have been injured in car accidents, truck accidents, motorcycle accidents, slip-and-fall accidents, pedestrian accidents and dog bites. He can help those who have suffered brain injuries, burn injuries and wrongful death.
Those who have been hurt through the negligence or carelessness of another person are entitled to recover damages for their losses. Personal injury losses can include hospitalization costs, rehabilitation costs, physical therapy costs, lost wages and other costs. Damages may also include the cost of any personal property damage or loss and the emotional costs associated with pain and suffering. Mr. Hamdam, skilled Encino motorcycle accident attorney, can provide the legal counsel necessary to help victims of personal injuries make the best choices for their unique situations.
A personal injury can result in life-changing injuries. Some victims may even suffer permanent disabilities or emotional trauma. Financial problems can create unnecessary stress and trauma, but restoring them financially can provide them with the peace of mind they need to recover physically and emotionally.
About Mr. Farhad Hamdam, Personal Injury Lawyer Encino
Mr. Hamdam has provided legal representation to Los Angeles residents for more than a decade. After graduating from UWLA with his Juris Doctorate degree in 1997, Mr. Hamdam was admitted to the California Bar. He is currently licensed to practice throughout the state and in the United States District Court and is an active volunteer with non-profit drug and alcohol rehabilitation programs. As a top Encino personal injury attorney, Mr. Hamdam has represented people from all walks of life who have been hurt in accidents and also helps those who are facing civil litigation, bankruptcy or bad faith insurance cases as well as business, real estate, immigration and criminal law. He speaks English and fluent Farsi.