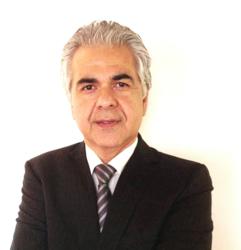 Encino, CA (PRWEB) July 12, 2013
Mr. Farhad Hamdam, Encino personal injury attorney, now provides legal assistance for victims of brain injury cases. Brain injuries are among the most catastrophic injuries that one can sustain in an accident, and without qualified legal assistance most victims and their families will not get the compensation that they deserve.
Brain injuries can affect the victim's life dramatically, leaving them unable to work, forcing them to switch careers, and even affecting their ability to function in everyday life. More problematic is the fact that brain injuries are among the most difficult to prove. The effects of a brain injury can be subtle at first or even not apparent for years following the accident. This makes connecting the injury to the accident extremely difficult unless the victim has a qualified personal injury attorney who knows how to interpret medical records and how to present the evidence to a judge.
Mr. Hamdam, Northridge personal injury lawyer, has helped hundreds of victims of brain injuries and their families get the compensation they deserve. Victims of brain injuries, or the families of the victims if the person has passed away, are often entitled to compensation for lost wages, loss of future income, as well as medical bills. Victims are also often entitled to compensation for pain and suffering as well as loss of quality of life if the injury dramatically affected their ability to function.
About Farhad Hamdam, Personal Injury Lawyer Van Nuys
Farhad Hamdam is a top Tarzana personal injury attorney due to his years of experience and his dedication to helping victims and their families get the compensation they deserve. Mr. Hamdam earned his Juris Doctorate degree from UWLA in 1997. For over fifteen years, Mr. Hamdam has worked diligently to help as many Los Angeles residents as possible get compensation for the devastating injuries that they or their loved ones have suffered as the result of someone else's negligence.
Contact Mr. Hamdam's office to schedule a complimentary consultation. There is no obligation, and Mr. Hamdam never charges a fee unless he helps the victim or their family win.
Contact
The Law Offices of Hamdam and Associates
Farhad Hamdam, Attorney at Law
17530 Ventura Blvd. Suite 100
Encino CA 91316
Phone: (866) 342-6326
Website: http://www.hamdamlaw.com