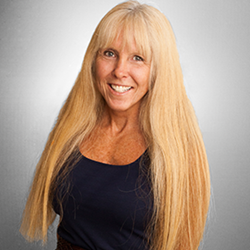 I immediately researched the most dangerous cities, and I was shocked to discover that my own metro area ranked number four on the list of the deadliest cities for pedestrians
Miami, Florida (PRWEB) November 05, 2014
While not ranked as the number one most dangerous metro area for pedestrians, Miami- Fort Lauderdale- Pompano Beach, FL was listed as the fourth-deadliest metro area in the recent report from the National Complete Streets Coalition.
With Floridian metro areas claiming the top four spots on the list, it is imperative for pedestrians and drivers to use more caution when navigating the Miami-Fort Lauderdale- Pompano Beach, FL area.
Byrd commented on the findings of a report published in the Huffington Post on May 27, 2014 ("New Report Ranks America's Deadliest Cities for Pedestrians").
"Earlier this month Liberty Mutual released their Pedestrian Safety Index with the top 15 safest cities for pedestrians, finding that there were no cities in Florida. I immediately researched the most dangerous cities, and I was shocked to discover that my own metro area ranked number four on the list of the deadliest cities for pedestrians," says Byrd, an experienced personal injury attorney in Miami. "Unfortunately, my experience in working on pedestrian accident cases has given me insight on just how many pedestrian accidents occur in Florida. We have represented injured individuals and families who have lost their loved ones in pedestrian accidents, due to the negligence of the driver. These are extremely difficult cases, and I hope we can work as a community to improve pedestrian safety."
According to the study, Miami-Fort Lauderdale-Pompano Beach, FL had 1,539 pedestrian deaths during 2003 to 2012. The safest cities all share one thing in common; they work hard to make it safe for pedestrians to walk. Cities like Seattle, who top the list of safest U.S. cities for pedestrians, have put into place a substantial number of safety programs to improve the safety of pedestrians within their city.
"As a large metro area, we need to make it our goal to implement the best practices possible to ensure we provide our pedestrians with the safety they deserve," says Dillon Graham, owner of Graham Legal, P.A.
Drivers and pedestrians must share in the responsibility to keep people safe. The Liberty Mutual report recommends that drivers avoid using their cell phone, be extra vigilant of pedestrians, and reduce their speed in areas with heavier pedestrian traffic, such as a residential area. Pedestrians must also play a role in ensuring their safety. Pedestrians should avoid using cell phones while walking, observe pedestrian safety rules, look both ways when crossing a street and make themselves visible to drivers.
Anyone injured as a pedestrian should consult with an experienced personal injury attorney. Attorneys are in the best position to hold negligent parties responsible for the injuries they have caused. Holding responsible parties accountable also helps send a message about the consequences of careless behavior behind the wheel.