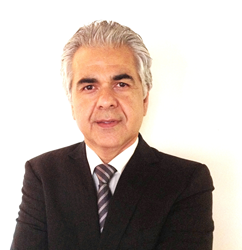 San Fernando Valley, CA (PRWEB) April 25, 2014
San Fernando Valley personal injury attorney, Farhad Hamdam, offers complimentary consultations for all types of personal injury cases. When a person is injured due to the fault of another, there is often legal recourse that can be taken in order for victims to receive financial compensation for their injuries. However, the legal process may be hard to navigate.
About Farhad Hamdam, Personal Injury Lawyer San Fernando Valley
Farhad Hamdam is a San Fernando Valley auto accident attorney with more than ten years of extensive experience with all types of personal injury cases. With the current offering of a complimentary consultation, personal injury victims now have nothing to lose and no financial obligation when seeking advice from Hamdam and Associates for any type of personal injury case.
When someone has been injured through the fault of another, whether through their recklessness or simply their carelessness or negligence, the law provides that the liable party is financially responsible for any damages. San Fernando Valley injury attorney at Hamdam and Associates can help victims navigate the legal processes necessary to successfully file such claims against the liable party in the time frame established by the legal system.
There are many types of personal injury claims that victims may have against a liable party. For example, car accidents, pedestrian accidents, truck accidents, motorcycle accidents, slip and fall accidents, premises liability cases, dog bites, wrongful death cases, and more can fall under a personal injury claim. Damages can be awarded for medical expenses, pain, suffering, lost wages, and other expenses that are related to the injury and recovery.
When someone suffers a personal injury and files for a claim against the liable party, most of these cases are actually settled without the need to go to court. Even though an injured victim may go through this process alone, there is a greater chance for success and a larger amount of financial compensation may be obtained with the help of an attorney.