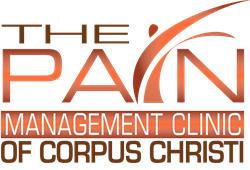 In most cases with a personal injury lien, the patient pays nothing out of pocket while receiving the best pain management in Corpus Christi!
Corpus Christi, TX (PRWEB) November 08, 2013
The top pain management clinic in Corpus Christi is now accepting personal injury liens. For the vast majority of patients, this means no out of pocket costs will be incurred during treatment. Patient appointments are quickly available with The Pain Management Clinic of Corpus Christi, call (361) 214-1848 for more information and scheduling!
The pain management doctors in Corpus Christi provide both medication management and interventional pain treatments. This includes both oral and topical NSAIDS, muscle relaxers, neurogenic medications and opiates when necessary.
Interventional treatments include multiple types of epidural injections, facet and joint injections, nerve blocks, radiofrequency ablation, spinal cord stimulator implants and much more. Over 25 treatment options are available with pain management Corpus Christi trusts.
The pain doctors at the practice are Award Winning and Board Certified. All types of pain conditions are treated including sciatica, whiplash, degenerative disc disease, scoliosis, headaches, migraines, fibromyalgia, spinal stenosis and arthritis. Over 90% of the time, patients are able to avoid surgery and increase dramatically functional activities!
Along with accepting personal injury liens, the clinic sees workers compensation, most PPO's, self pay, Medicare and some HMO's. Call (361) 214-1848 for more information and scheduling.